UK teachers exchanging math insights in Shanghai
By CAO CHEN in Shanghai | China Daily | Updated: 2019-11-13 03:36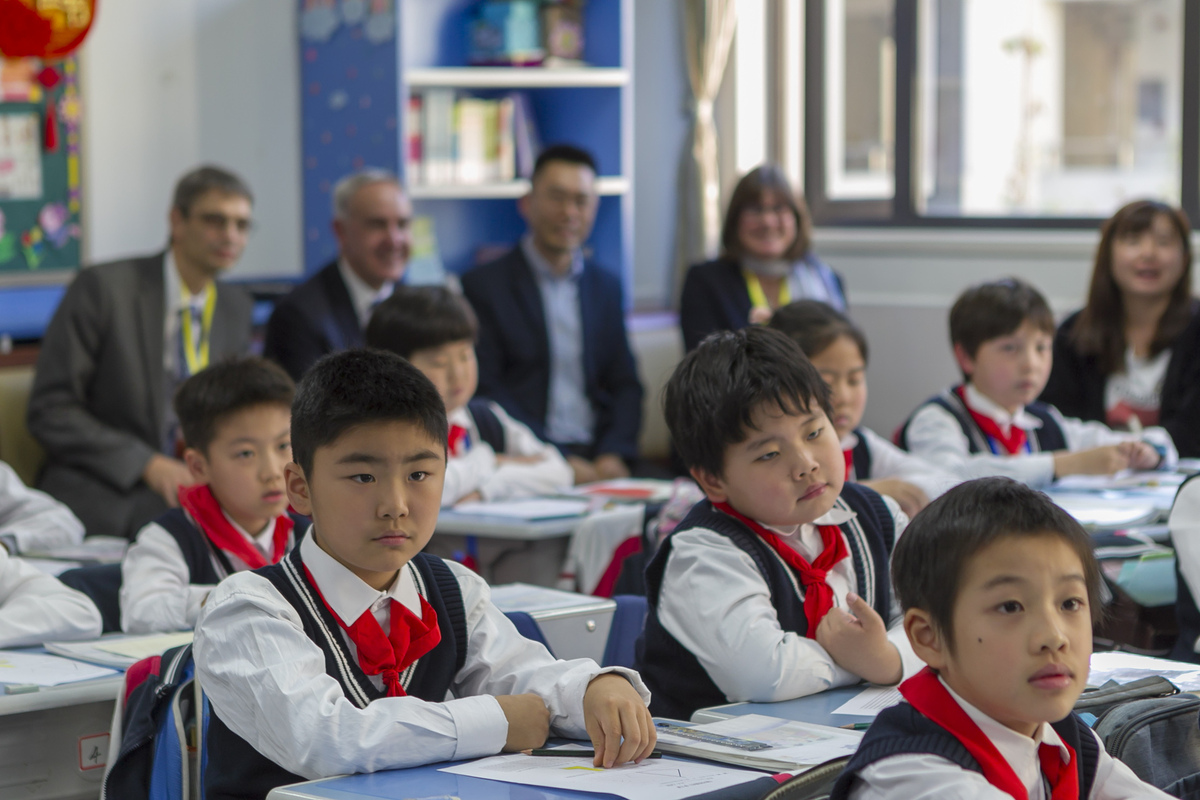 The latest round of the England-Shanghai Mathematics Teacher Exchange has seen a record 107 teachers from English primary and secondary schools visit Shanghai schools and share insights on elementary math education.
The teachers started visiting 70 primary and secondary schools in nine districts in Shanghai on Monday, and the visits will continue until Nov 22, as they engage in activities including seminars on teaching math, class observations and workshops.
"More than 20,000 teachers have interacted with their counterparts in Shanghai through the exchange over the past six years, and the government will continue to sponsor the program to promote Shanghai methods of math teaching in the United Kingdom, with plans to have 11,000 schools, which is more than a half of the total in England, involved by 2023," said Andrew McCully, the UK Department for Education's director-general.
At the launch ceremony for the new round in Shanghai on Monday, McCully said England has seen real improvement in students' performance in math. The program has been well received by teachers and students, he said, with the math skills of 7-year-olds in some schools gradually approaching government expectations.
In February, 70 primary school and 24 secondary school math teachers from Shanghai will begin a two-week exchange in England.
The way Shanghai teaches math has gained recognition around the world in the past decade after 15- and 16-year-old students from the city topped the Organization for Economic Cooperation and Development's math rankings in 2009 and 2012.
Around 830 teachers from Shanghai and England have taken part in the exchange program since its inception in 2014.
"The program plays a pivotal role in China-UK cultural and educational communication," said Yang Xiaochun, deputy director of the Ministry of Education's people-to-people exchange center. "We expect deeper cooperation in the future, benefiting more young people and promoting healthy development of the bilateral relationship."
McCully said the UK government has been enhancing educational exchanges with China in recent years. More than 55,000 British students have participated in study, internship and teaching programs in China since 2013, with UK government financial support and encouragement.
A language-learning initiative, the Mandarin Excellence Program, launched by the UK government in 2017, aims to see 5,000 students become fluent in Chinese by 2020.