Lotus central to Beijing painter's creation
By Lin Qi | chinadaily.com.cn | Updated: 2019-11-13 10:09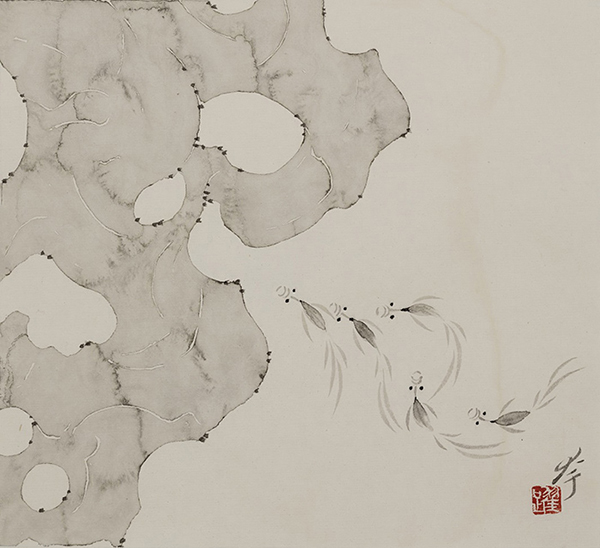 The lotus is a special subject matter with extensive meanings in Chinese cultural traditions. It symbolizes moral integrity and because of its pronunciation, "he", similar to that of the Chinese character for peace, it sometimes also indicates a state of tranquility and harmony.
The lotus, therefore, has been often depicted in artworks to deliver a scholarly, poetic touch, such as the ink paintings by Beijing-based artist Yu Yue, who teaches at the Central Academy of Fine Arts in Beijing.
Yu's ongoing solo exhibition at the Ici Labas gallery inside the 798 Art District shows dozens of his paintings featuring lotus flowers. Yu utilizes a method of classic ink painting, baimiao, which produces well-controlled ink outlines without any other color, to present a texture of the fullness of the blossoms with a sense of elegance that transmits the spirit of Chinese ink art.
Also on show are Yu's ink landscapes embellished with varying shades of red to form a visual contrast with his lotus series. But his landscapes still convey the core values of traditional Chinese literati art, which revolve around persistence and purity.