Harsher punishments for throwing objects
By Cao Yin | China Daily | Updated: 2019-11-15 08:46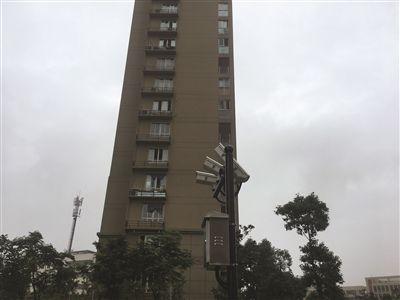 People who purposely throw objects from high-rise buildings could be convicted of intentional homicide and face harsher criminal punishments, according to a newly released guideline.
The Supreme People's Court explained the guideline on Thursday, ordering judges to distinguish falling objects from those thrown deliberately.
The move was designed to protect property and the safety of passersby, the top court said, adding that it had analyzed more than 1,000 relevant cases in the past three years.
In addition to intentional homicide, people who intentionally throw objects from high-rise buildings could be convicted of endangering public safety and intentional injury, according to the guideline.
It also said anyone who frequently throws objects from tall buildings or in crowded places should be given tougher punishment and pay compensation.
The guideline also specified that anyone in building management who hides, destroys or falsifies evidence about falling objects or causes difficulties for investigators would also be punished.
"We hope the new legal document can help judges accurately resolve such disputes, regulate the behavior of residents living in tall buildings and also urge building management departments to ensure construction safety," the top court added.
The country has seen a number of tragedies involving falling objects in recent years.
In June, a 10-year-old girl in Nanjing, Jiangsu province, was injured by objects thrown by another child from a building. Earlier that month, a window that fell from a 20th-floor apartment in Shenzhen, Guangdong province, hit the head of a 5-year-old boy who was on the way to kindergarten with his mother. The girl in Nanjing recovered after being hospitalized, but the boy in Shenzhen died.
After legal experts and the public demanded zero tolerance for such behavior, the Standing Committee of the National People's Congress, the country's top legislature, reviewed the draft section of the civil code prohibiting the throwing of objects from tall buildings and urged departments and building management to investigate such incidents in a timely manner.