CIIE 2019 sets new benchmark
By Zamir Ahmed Awan | chinadaily.com.cn | Updated: 2019-11-15 10:22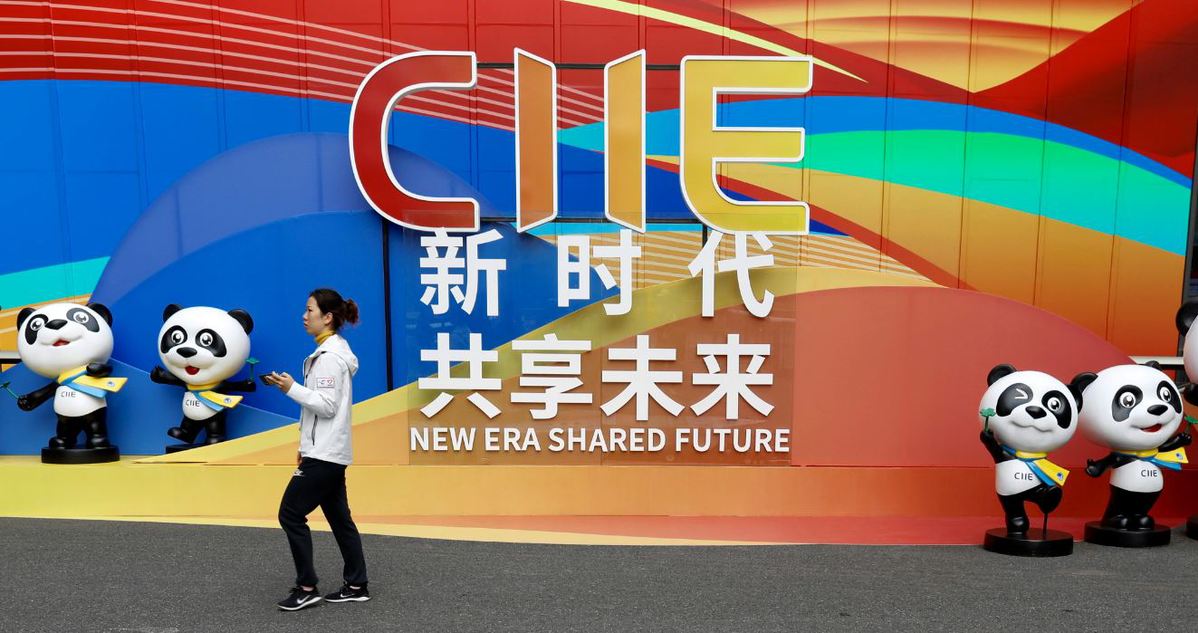 The Second International Import Expo successfully concluded in Shanghai China on 10 Nov 2019, surpassing all records set at last year's expo. The CIIE launched in 2018 and will continue on an annual basis.
The deal reached for one-year purchases of goods and services in CIIE 2019 crossed US $70 billion, a sharp rise as compared to last year. The number of visitors almost reached 1 million, while 181 countries, regions and International Organizations participated at this year's expo. Around 64 countries and International Organizations had their own pavilions, including the WTO, UNDP and the International Trade Center. More than 3,800 foreign companies exhibited and offered approximately 400 new products, technologies, or services. In addition to the general public, around half a million registered professionals visited the expo; among them, almost 7000 were overseas buyers.
Simultaneously, around 400 professional activities including seminars, talks, conferences and press briefings were conducted. Policy analysis by various ministries, reports by the WTO and UNDP, and research papers were presented by academicians.
The new benchmarks set during CIIE 2019 have provided even higher goals for next year, but the 2020 CIIE is expected to maintain or even surpass benchmark. Preparation for CIIE 2020 has already begun, as more than 200 companies have already signed up including 80 Global Fortune 500 companies.
The Import Expo was a unique idea launched by China in pursuance of further opening up and globalization. China enjoys a trade surplus with most of the participating countries, and this expo is meant to provide the world with greater access to the Chinese market. It is expected that many countries may boost their exports to China which may further narrow the trade gap.
A narrower trade gap will, on the one hand, promote globalization, but will also improve Chinese soft power - an embodiment of China's push for a "win-win" model.
Through the expo, China has created an opportunity to attract the best products, technologies and services under one roof. Each participating company offered the best of their best at a very competitive price, also obtaining business with China at the best deals.
The expo also sets a new healthy trend for Chinese entrepreneurs to improve their quality and technology to compete in global markets. As a result of the CIIE, new cycle of high-end products and technologies or services may be initiated. Chinese entrepreneurs can set their goals even higher and work hard to meet the International standards.
Overall, Chinese entrepreneurs are matured, experienced and technically sound whereby capital is no issue. I am confident that Chinese entrepreneurs will play a vital role in providing the best products, technologies, and services, not only to the Chinese market, but globally.
Zamir Ahmed Awan is a sinologist and non-resident fellow at the Center for China and Globalization.
The opinions expressed here are those of the writer and do not represent the views of China Daily and China Daily website.