Three main British political parties woo business sector
By Earle Gale in London | China Daily | Updated: 2019-11-19 09:44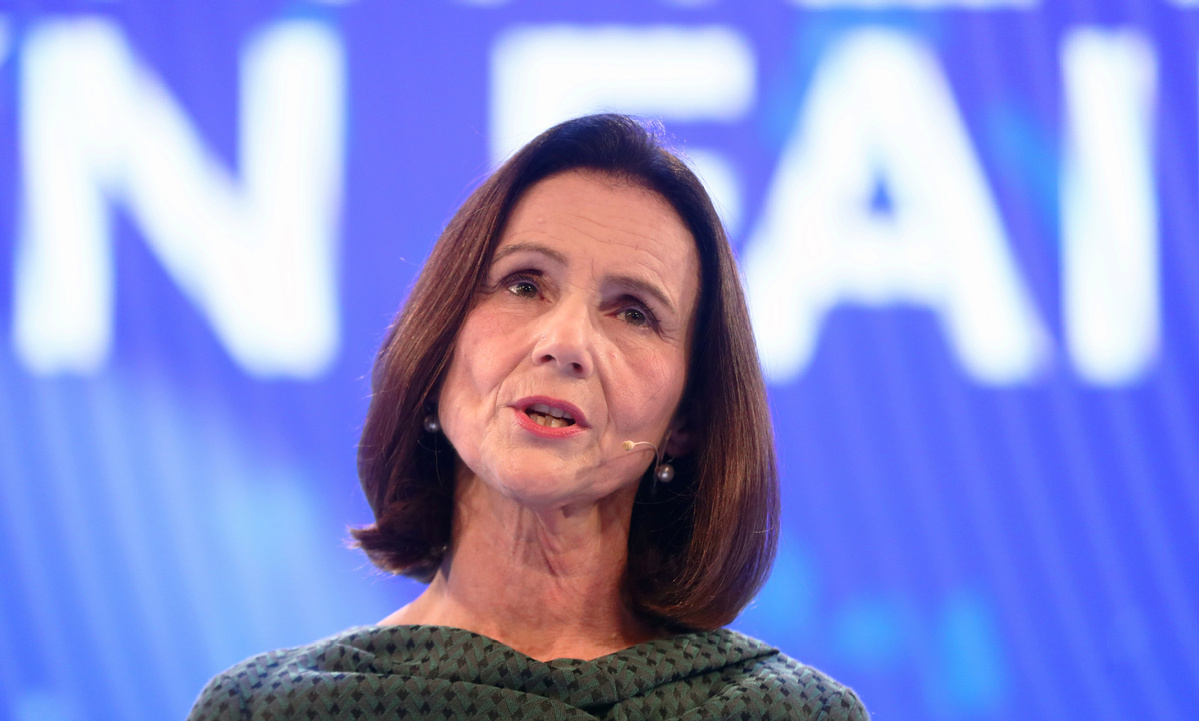 The three big hitters in the race to form the United Kingdom's next government made their pitches to Britain's business community on Monday at the annual conference of the Confederation of British Industry, or CBI, which represents 190,000 companies and 140 trade associations.
Carolyn Fairbairn, the CBI's director general, said ahead of the event that delegates want certainty from Boris Johnson, the leader of the ruling Conservative Party; Jeremy Corbyn, leader of the main opposition Labour Party; and Jo Swinson, leader of the smallest party, the center-ground pro-European Union Liberal Democrats.
"We simply cannot afford another wasted year of political paralysis, indecision, and distraction while productivity and investment suffer," Fairbairn said on Radio 4's Today program. She said businesspeople also want to hear that stalled projects, including Heathrow Airport's third runway and the high-speed rail link between London and the north of England, will be completed. And she said business leaders want to know how the leaders plan to deal with the UK's pending exit from the EU after the Dec 12 general election.
Johnson said he will end Brexit "uncertainty" by ensuring a rapid exit. "Big business didn't want Brexit. You made that clear in 2016. ... But what is also clear is that what you want now, and have wanted for some time, is certainty," he said.
He unveiled the Conservative Party's plans to cut taxes on business property by around $1.3 billion a year, but said his party will not deliver on its intention to cut corporate tax, from 19 percent to 17 percent. He said the move would have cost 6 billion pounds and the government needs the money for the National Health Service.
Corbyn announced Labour's intention to create 320,000 apprenticeships to train skilled workers. "If a Labour government is elected, you are going to see more investment than you've ever dreamed of," he said.
If it prevails in the general election, Corbyn said Labour would ditch the Brexit divorce deal negotiated by Johnson in favor of one that includes a customs union and a closer relationship with the EU single market; the business community has lobbied for both provisions. But Corbyn was in for a rough ride from CBI delegates due to leaked reports published in the Financial Times on Monday that said his party plans to force businesses to hand over 10 percent of their shares to workers, and because of the party's plans to nationalize some core industries.
Scheduled to speak later in the day, Swinson was expected to say the Liberal Democrats, if elected, would ignore the 2016 referendum in which British voters chose to leave the EU. Instead, the party would ensure Britain remains a member of the bloc, which she believes would be of greater benefit to the business sector than the rival parties' spending plans.