Lessons in the art of teaching
By He Qi | China Daily | Updated: 2019-11-20 10:05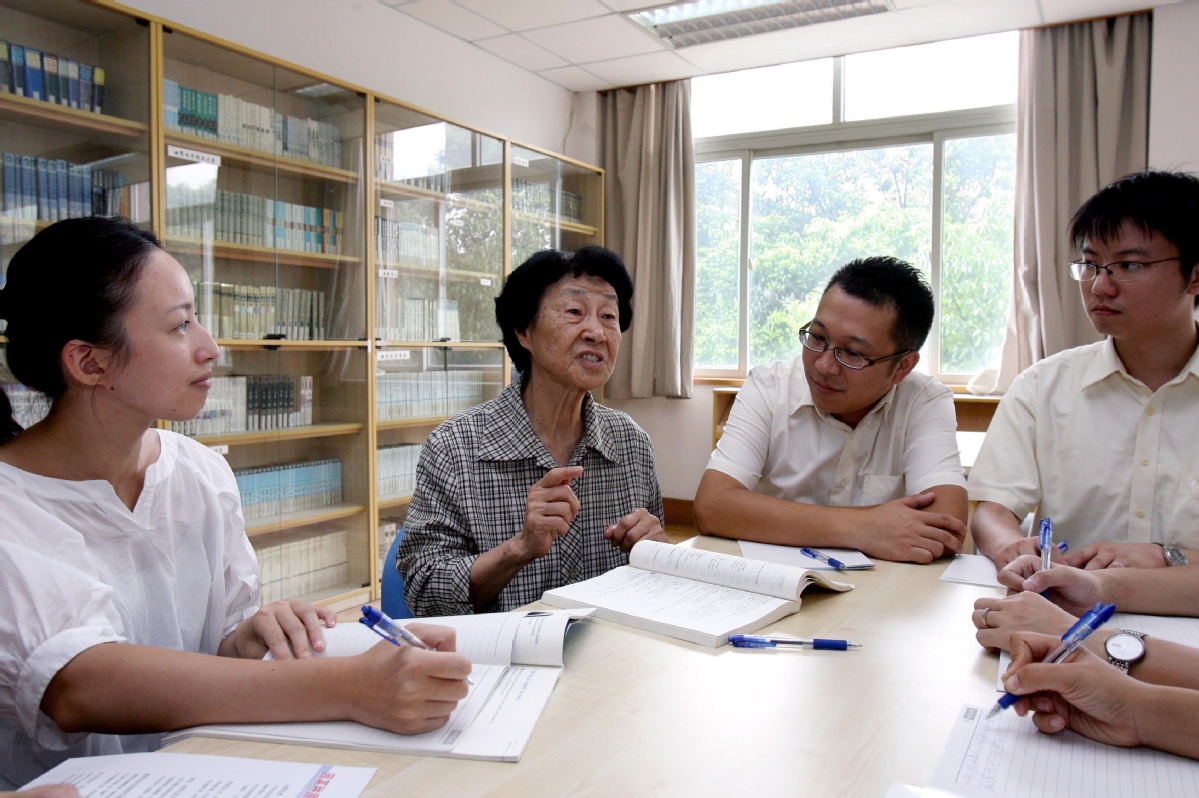 She may already be 90, but Yu Yi is still very much involved in the educational reform process in Shanghai.
The recipient of the People's Educator award from President Xi Jinping this year, Yu has spent more than six decades teaching Chinese classes. Today, she sits on a Chinese education advisory board in Shanghai and is a part-time professor at not one, but four institutions-East China Normal University, Capital Normal University, Shanghai Normal University and Shanghai University.
"It is my calling to be a teacher and to learn to be a teacher," said Yu, stressing the importance of lifelong learning.
"A deep understanding of one's mother tongue is essential any time, and especially so in today's climate when social change is constant," she said.
To Yu, teaching Chinese is more than just providing students with a tool to communicate-it is more about the culture behind the language, which in turn inculcates a sense of belonging and national pride. A passionate educator who always went the extra mile to make her lessons engaging, Yu was a highly popular teacher who students adored.
At Yangpu High School where she taught, it was a tradition for graduating students to attend her class one last time before they left school.
Early years
But as prolific a Chinese teacher as she was, Yu was not always an expert. After graduating from the Department of Education at Fudan University in Shanghai in 1951, her first posting was as a history teacher at Shanghai No 2 Normal High School. It was only in 1959 that she started teaching Chinese.
"I was so nervous at that time," Yu said. "To prepare for class, I would walk for 15 minutes every morning and think about how I would conduct the class, reciting the things I planned to say. Teaching was like an art to me."
After earning the honor of being among the first batch of special grade teachers in 1978, Yu's classes were open to educators across the nation. Yu went on to teach more than 2,000 courses to her peers, with more than 50 of them recognized as milestones in the reform of Chinese language education.
By the end of 2017, Yu had published 531 articles, 37 monographs and 100 books in collaboration with other education experts.