JD to ramp up tech investment
By Fan Feifei | China Daily | Updated: 2019-11-20 10:21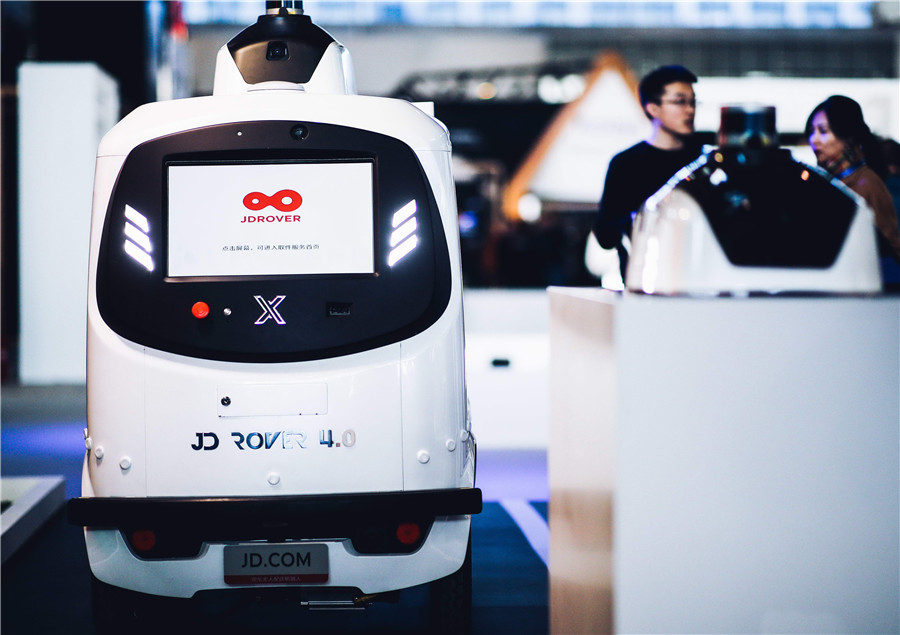 E-commerce giant believes digital services will be 'key engine' for revenue growth
Chinese e-commerce giant JD will speed up efforts in technology investment and said its expenditure on research and development amounted to more than 13 billion yuan ($1.9 billion) in the first three quarters of this year, surpassing the 12.1 billion yuan it spent in 2018.
Xu Lei, chief executive officer of JD Retail, said the consumer-to-manufacturer or C2M model, which leverages online retailers' big data and customer analysis capabilities to optimize a brand's products specifically to meet the unique demands of the Chinese market, has gained momentum.
"We will offer 100 million new products and C2M commodities within the next three years, with innovative goods accounting for over 70 percent of the total products," Xu said at the JD Discovery, the company's largest tech event of the year held on Tuesday in Beijing.
There are over 30,000 employees in JD's retail segment, among which R&D staff take up more than one-third of the total, Xu said.
JD Logistics CEO Wang Zhenhui said 25 "Asia No 1" logistics parks, which are among the largest and most automated smart fulfillment centers in the region, have been put into operation during the recent Singles Day shopping bonanza.
JD Logistics has also switched on China's first 5G-powered smart logistics park in Beijing, on the back of its collaboration with three telecom carriers, and it plans to apply 5G technologies in more logistics parks, Wang added.
Chen Shengqiang, CEO of JD Digits, said in a keynote speech that the commercialization of the 5G network will bolster the efficient application of digital technology in more complex industrial scenes.
In the past six years, the investments on technology have far exceeded the growth of total revenue, and the revenue from technology services achieved triple-digit growth this year, Liu Qiangdong, chairman and CEO of JD, said during a conference call after the company released its financial results for the third quarter on Friday.
Liu added the revenue from technology services will be bigger than the company's overall revenue in the next five years. "We believe the technology services revenue will be the key engine for the increase of our revenues and net income."
Liu underlined the fact that in JD Retail, JD Logistics and JD Digits, technology is the key driving force, and only through technology will the company achieve long-term core competitiveness.
JD reported that its net revenue for the third quarter of 2019 reached 134.8 billion yuan, an increase of 28.7 percent from the same period last year, while net profit surged 160.6 percent year-on-year to 3.1 billion yuan.
Lu Zhenwang, CEO of Shanghai-based Wanqing Consultancy, said e-commerce giants are aware of the significance of cutting-edge technologies and intelligent logistics, and have invested massively in the sector to gain an upper hand given fierce competition in the market.