Tougher action expected to curb swindles in the name of blockchain
By Wang Yiqing | China Daily | Updated: 2019-11-21 07:20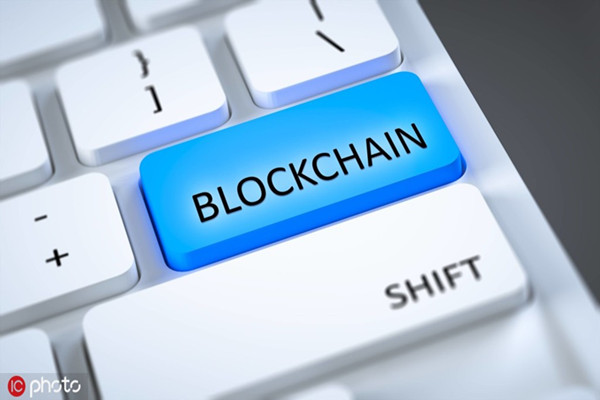 A researcher with the National Computer Network Emergency Technology Team recently said that there are more than 32,000 companies in China claiming they use blockchain in their business, but in fact less than 10 percent of these companies really have blockchain technology. China Daily writer Wang Yiqing comments:

Blockchain technology has become popular in recent years because of its advantages as a distributed, decentralized, public ledger. And it has been widely applied in various fields such as trade and finance and public services. However, it is primarily known to the public because it is the record-keeping technology behind the cryptocurrency bitcoin.
The overnight riches promised by bitcoin not only attracted many people to speculate on the cryptocurrency, but also generated many swindles in the name of blockchain.
The majority of blockchain fraud takes place in the digital currency field. Many digital currency projects intentionally mislead ordinary investors by abusing the concept of blockchain technology, and taking advantage of their poor understanding of the technology and their speculative mentality to defraud them of their money.
The National Computer Network Emergency Technology Team has monitored several hundreds of digital currencies, for instance, that are suspected of being Ponzi schemes or Pyramid selling.
Blockchain is a technology with great potential for monetary transactions. But it is not a digital currency, and should not be presented as such. It is a reliable way to store data about transactions, not just monetary but others as well. In fact, blockchain technology can be used to store data about almost any kind of exchange.
Therefore, preventing the unscrupulous misuse of blockchain technology is not only of great significance to the financial industry but also the entire society. Early this year, the Cyberspace Administration of China issued the Blockchain Information Service Regulation, which shows the authorities' emphasis on enhancing regulation in this field. It is expected the authority will further strengthen and improve the regulations on the application of blockchain technology to prevent financial risks and that it will crackdown on frauds perpetrated in the name of blockchain in order to safeguard the public's interest and promote the development of blockchain technology.