Moscow Zoo panda cams allow world peek at bears
By REN QI IN MOSCOW | China Daily | Updated: 2019-11-23 06:40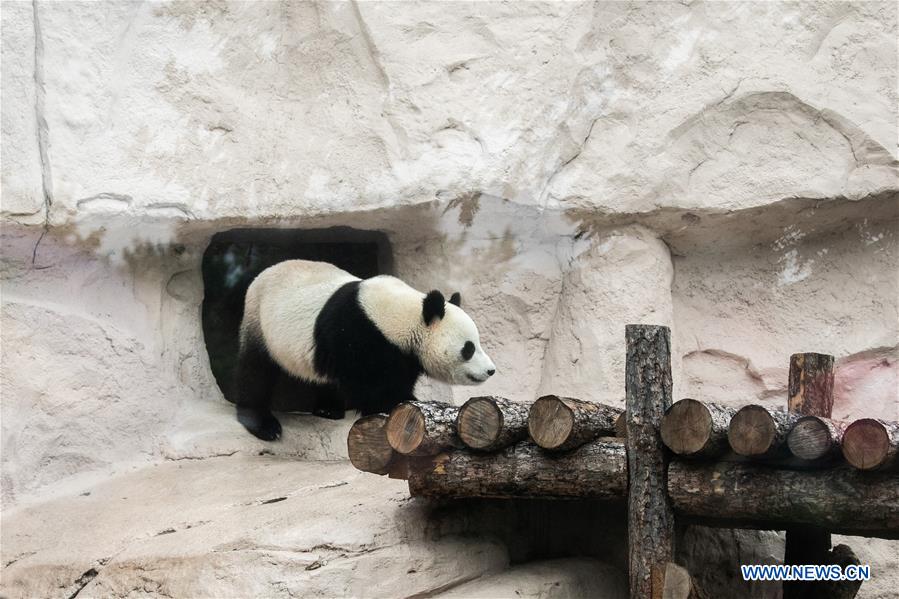 Fans of Moscow Zoo's two giant pandas, Ding Ding and Ru Yi, are able to keep an eye on them via live webstream during the pandas' first winter at their new home following their arrival from China, zoo managers have revealed.
The pair are reported to be settling in well, and more than 20 high definition cameras have been installed at the zoo by Hikvision, a leading camera manufacturer based in Hangzhou, Zhejiang province.
The cameras are equipped with some of the most advanced monitoring technologies available, the company said, giving fans all over the world constant access to their daily lives. Even in the dark of night, the cameras are still able to capture the pandas' movements clearly.
Broadcasting began with a physical examination, which was shown live, to mark their half-year anniversary at the zoo. With help from keepers from China and Russia, Ru Yi was weighed, did some squats, had his teeth examined and had a blood sample taken from his paw.
The pandas are now the zoo's "biggest stars", said Svetlana Akulova, general director of the zoo.
She said the pair are healthy and full of curiosity and enthusiasm. They have adapted well to life in the Russian capital.