Automakers seek boost from China
By CHANG JUN in San Francisco | China Daily Global | Updated: 2019-11-23 01:29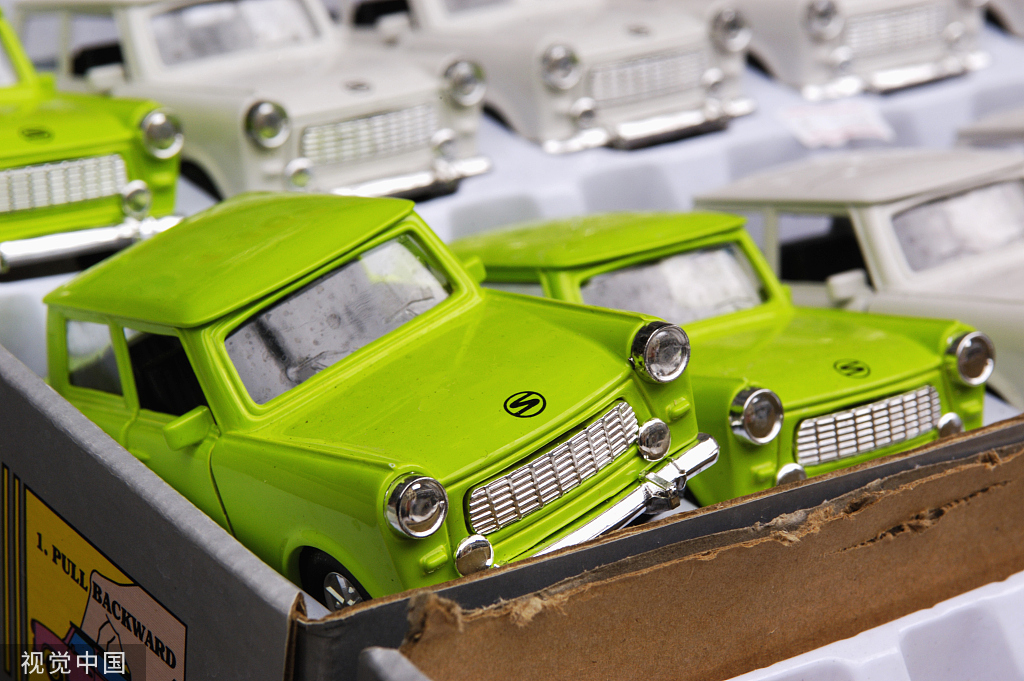 Ford. Tesla. Toyota. Mercedes-Benz. BMW. Lexus. Nio. Karma. Byton. The Europeans, the Americans, and a throng of local brands.
No matter how long the list, the auto manufacturers share similar traits: Go clean and go to China, the world's largest auto market.
There has been a slowdown in traditional vehicle sales in China — 23.2 million units in 2018, a 4 percent drop from 2017.
Demand for "new-energy" autos, however, including plug-in hybrids and electric vehicles, is soaring in China. About 126,000 new-energy vehicles have been sold, an 85 percent year-over-year jump, according to a March report.
In a prelude to the ongoing Los Angeles Auto Show, which kicks off Friday, the Detroit-based automaker Ford on Sunday released its long-anticipated all-electric SUV, the Mustang Mach-E, an effort industry observers believe will intensify the already fierce competition for new-energy vehicles production and market share.
At a starting price of $43,895, Ford offers five variants of the car, each with different configurations. For example, the Select Mustang Mach-E, which will hit the market in early 2021, will have both rear-wheel drive and all-wheel drive configurations and use the same 75.7kilowatt hour "standard range" battery pack Ford has designed for its new EV.
Two special performance versions, the GT and the GT Performance Edition, will target 0-60 mph in under 4 seconds and 0-60 mph in the mid-3-second range respectively.
The Mustang Mach-E is one of the 40 new all-eclectic and hybrid models that Ford plans to deliver by 2022. The company is reportedly investing $11.5 billion for EV research, development and production.
Bill Ford, the executive chairman of Ford Motor Co, said Sunday that he "always cares deeply about the environment". With zero emissions and "zero compromise", the new vehicle has inherited the tradition of the 55-year-old Mustang family and has fulfilled a combined mission of being "witty, fast" and "clean". It is "for a new generation of Mustang owners," he added.
Hau Thai-Tang, Ford's chief product development and purchasing officer, said the company "wholeheartedly rejects the notion that electric vehicles are only good at reducing gas consumption" and emphasizing Mustang Mach-E is "a car that's thrilling to drive, that looks gorgeous and that can easily adapt to their (drivers') lifestyle".
Darren Palmer, Ford's global director for battery electric vehicles, said Mach-E would be available to the Chinese market in 2021. Leading the company's EV tech research lab, the Team Edison, Palmer said China and the Chinese consumers have inspired them to produce features and functions that cater to their unique needs and wants.
For example, focus groups conducted in China indicated that many customers wanted a mini refrigerator installed in Ford vehicles, "so, we listened," said Ted Cannis, global director of Ford electrification.
Palmer acknowledged the blooming of China's market has "impacted and led the global innovation", and is playing an important role in Ford's new EV architecture. More optimization work based on China's global leading online payment methods and digital circumstances should be done before the China launch though, Palmer added.
On another development, Tesla Inc confirmed on Nov 21 that it would start delivering its made-in-China Model 3 before late January, a time around China's most celebrated Spring Festival, which falls on Jan 25 next year.
"We are making an effort to gradually deliver before the Spring Festival to let our customers drive our China-built Model 3 sedans back home for the holidays," Tesla's founder Elon Musk told reporters, which is interpreted as a sign that they are close to realizing mass production in China.
Compared to Western brands, the Chinese-financed startups such as Karma Automotive don't take a back seat. On Tuesday, Karma released its new all-electric two-door concept vehicle, the SC2, which delivers 1,100 horsepower and can go from 0 to 60 mph in less than 1.9 seconds. The car's EV range is estimated to be 350 miles on its "I-shaped" 120-kWh battery.
"Karma's SC2 is a signpost to our future as a technology-driven brand," Karma CEO Lance Zhou said in a news release. "More than that, it previews our future design language, and is a thought-provoking expression of Karma's future intellectual property and product offerings."