Violence threatens Hong Kong's democracy
By Zhang Zhouxiang | chinadaily.com.cn | Updated: 2019-11-25 08:30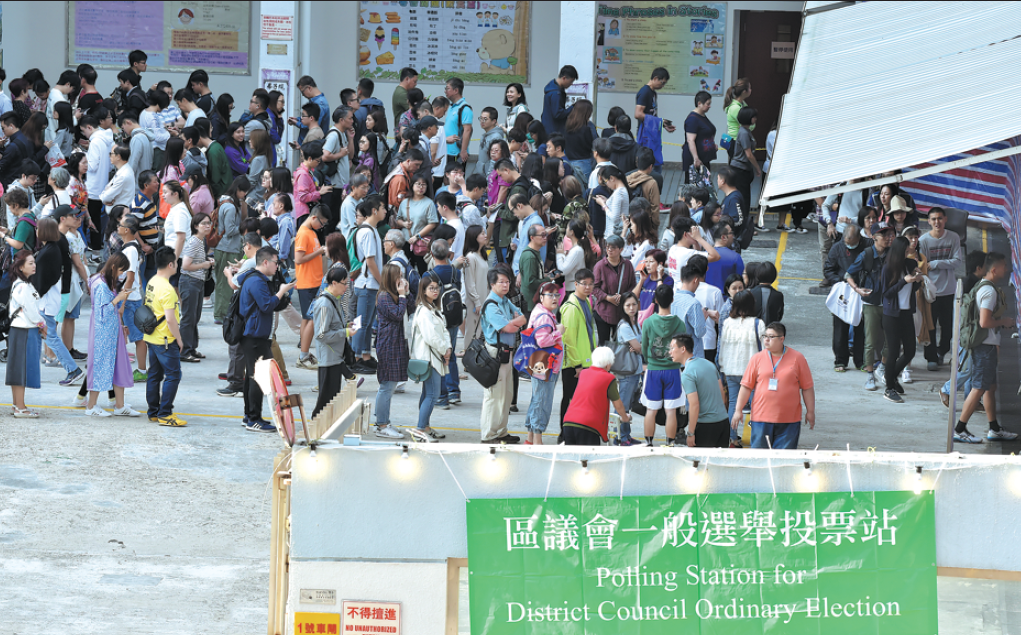 Bricks on the street block Hong Kong's democracy
If the opposition camp in Hong Kong claim the District Council election on Sunday a "victory", then they should realize what kinds of shameless measures were taken to help them achieve that "victory".
Starry Lee Wai King, chairperson of Democratic Alliance for the Betterment and Progress of Hong Kong (DAB), was maliciously interrupted by Leung Kwok-hung from the opposition camp during her press conference. The latter and a group of followers even blocked Lee's vehicle from leaving for about 10 minutes.
According to Takungpao reports, before the official start of the election, rioters had damaged the offices of over 100 pro-establishment lawmakers. Some rioters even cut the telephone and internet lines of the offices of pro-establishment candidates in order to prevent them interacting with voters.
There were also frequent reports about candidates' volunteers being harassed even attacked. According to a Xinhua survey, by Friday there had already been over 300 complaints related with the District Council Election, of which more than 290 are traceable.
Everybody knows who committed the attacks: Rioters. Everybody knows who are behind them: Those who oppose order in Hong Kong.
It is hard to imagine how many people's opinions the election result represents. When people live under so heavy shadow of the rioters' terror that they dare not speak out against them, it needs courage for them to express their feelings via a vote.
Do not forget the innocent passer-by who was set on fire by a group of rioters on Nov 11. The number of people frightened by the case might be beyond estimate, and that passer-by is only one of the good people that suffered from violence.
Just like a Xinhua comment said on Friday, a normal election should be based on peaceful social order, and if violence continues it might affect the fairness of the election. Violence continued on election day.
The election on Sunday is for the District Council only and there are more elections to come. Hong Kong's future is still full of hope, and those who truly love it have a chance to make their voice heard.
We hope more brave Hong Kong residents will stand out in future elections and vote for those who truly love Hong Kong and take a responsible attitude towards it. Only true Hong Kong lovers can bring the violence to an end and start Hong Kong's deserved reconstruction soon.