Cubans pay homage to Fidel Castro three years after his death
Xinhua | Updated: 2019-11-26 09:37
HAVANA - Cubans on Monday paid homage to revolutionary leader Fidel Castro on the third anniversary of his death.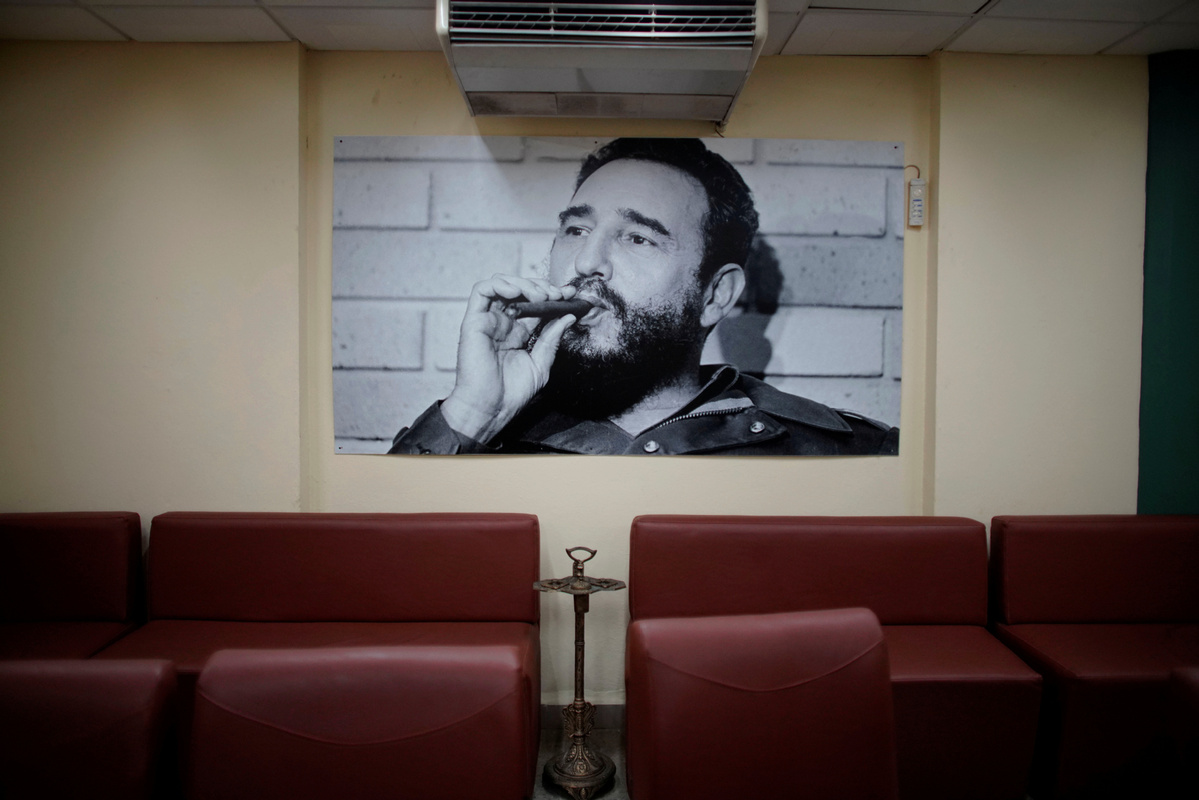 Radio and television stations broadcast special programs about the legendary revolutionary leader who passed away at the age of 90 on Nov. 25, 2016 in Havana.
Media published feature stories recalling Castro's extraordinary life and lasting influence as a champion of the underdog and outspoken critic of rapacious capitalism.
"How should we remember Fidel? By making his legacy our own, bravely and firmly standing up to imperialism, working and thinking for the people, struggling to make a better world possible," Cuban President Miguel Diaz-Canel posted on Twitter.
The Federation of University Students and Union of Young Communists planned to hold a nighttime ceremony in tribute to Castro on the steps of the University of Havana.
After his death, Castro's ashes traveled across the country by caravan on a 900-km four-day journey to the eastern city of Santiago de Cuba.
There, his ashes were buried at the Santa Ifigenia Cemetery, inside a giant boulder with a green marble plaque that simply reads "Fidel."
The monolith, standing next to a crypt that contains the remains of national hero Jose Marti, has become a place of pilgrimage for Cubans and foreigners alike.
In the past three years, some 1.8 million people have paid their respect, including 270,000 foreigners from more than 80 countries, attesting to Castro's enduring global legacy.
As Castro requested, no statues or monuments are to be built in his name, or plazas, avenues or other public venues named after him.