Defying prejudice, entrepreneur devoted to reducing plastic waste
By Ma Chi | chinadaily.com.cn | Updated: 2019-11-26 15:27
Rather than choosing a more lucrative and prestigious career, Wang Xi, a graduate of one of China's top universities, has chosen a path few have traversed.
Wang is the founder of VLOOP, an initiative that is dedicated to promoting the use of recyclable plastic bags in the express delivery industry as an alternative to single-use ones.
"In 2018 alone, 24.5 billion disposable plastic bags were used as express delivery packaging. Laid end-to-end, they could circle the equator 280 times," said Wang. "Nearly all the plastic bags ended up as waste, which caused a huge amount of pollution."
Wang's interest in waste can be traced back to her childhood when she was often curious about where all the home trash went to.
During her college years, Wang studied at the Architecture School in Tsinghua University. She followed scavengers to visit places in suburban Beijing where garbage was sorted out and processed by individuals, which gave her a glimpse into the huge waste problem the capital city faced.
In the following years, she went on to pursue a master's degree at Georgetown University in the US.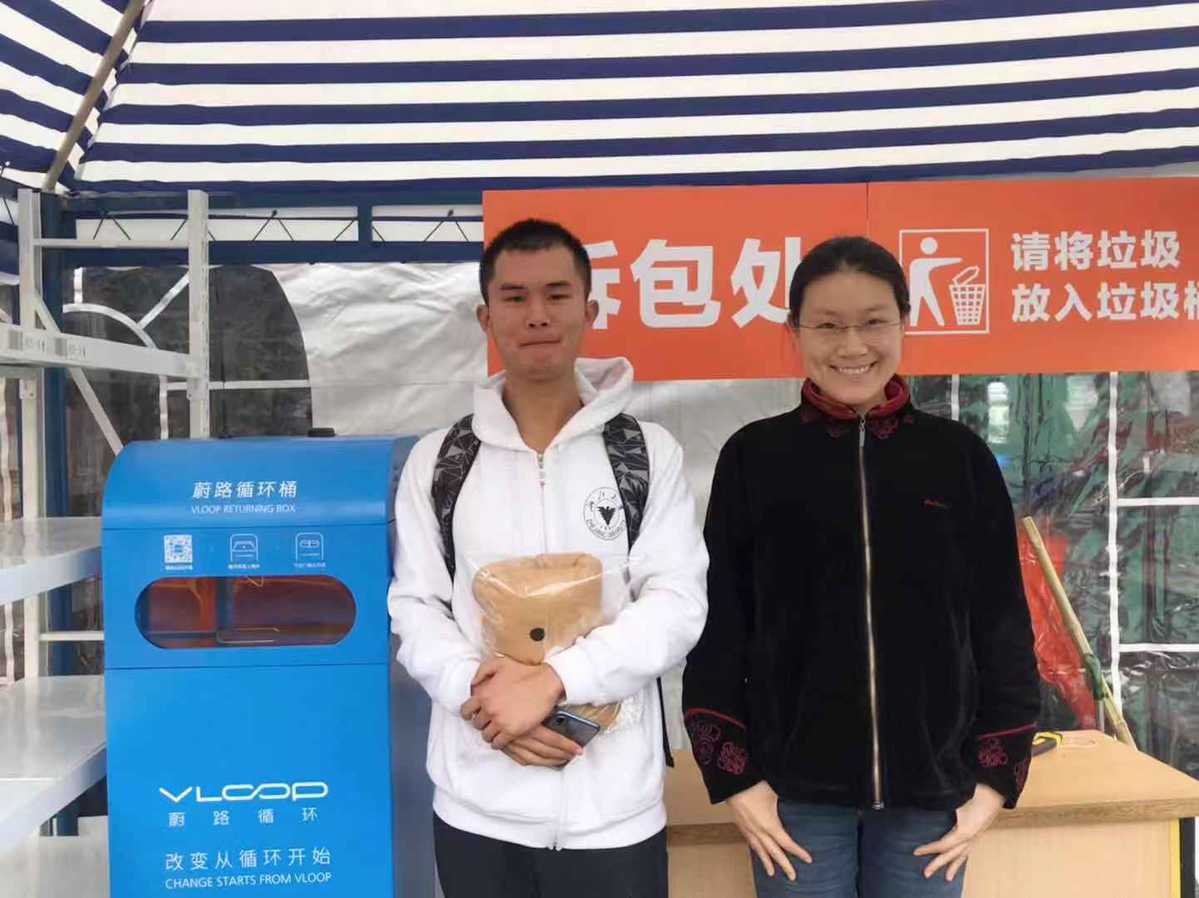 After coming back to China in 2016, Wang did not rush to seek a high-paying job. Instead, she started paying attention to the worsening plastic waste problem caused by China's fast-growing express delivery market.
At the end of 2016, she founded VLOOP, which promotes plastic bags that can be reused 30 to 50 times. And after the bags' lifecycle has ended or when they are worn out, they can be recycled.
In the beginning, Wang found it hard to persuade customers to accept the recyclable bags because compared with single-use ones which are free, the recyclable ones involve a fee of 0.5 yuan per use. Plus, users were required to pay compensation of 2 yuan if they didn't return the bag in a timely manner.
She said another problem is that people who are willing to pay for the recyclable bags are too scattered to make it cost-effective to install the recycling bin in a delivery point.
"If only a few customers in one neighborhood are willing to use the recyclable bag, delivery firms would be reluctant to pack parcels in the recyclable bag because that would increase their operation costs," said Wang.