Music for world, no strings attached
By Zhu Wenqian in Beijing and Yang Jun in Guiyang | China Daily | Updated: 2019-12-02 09:07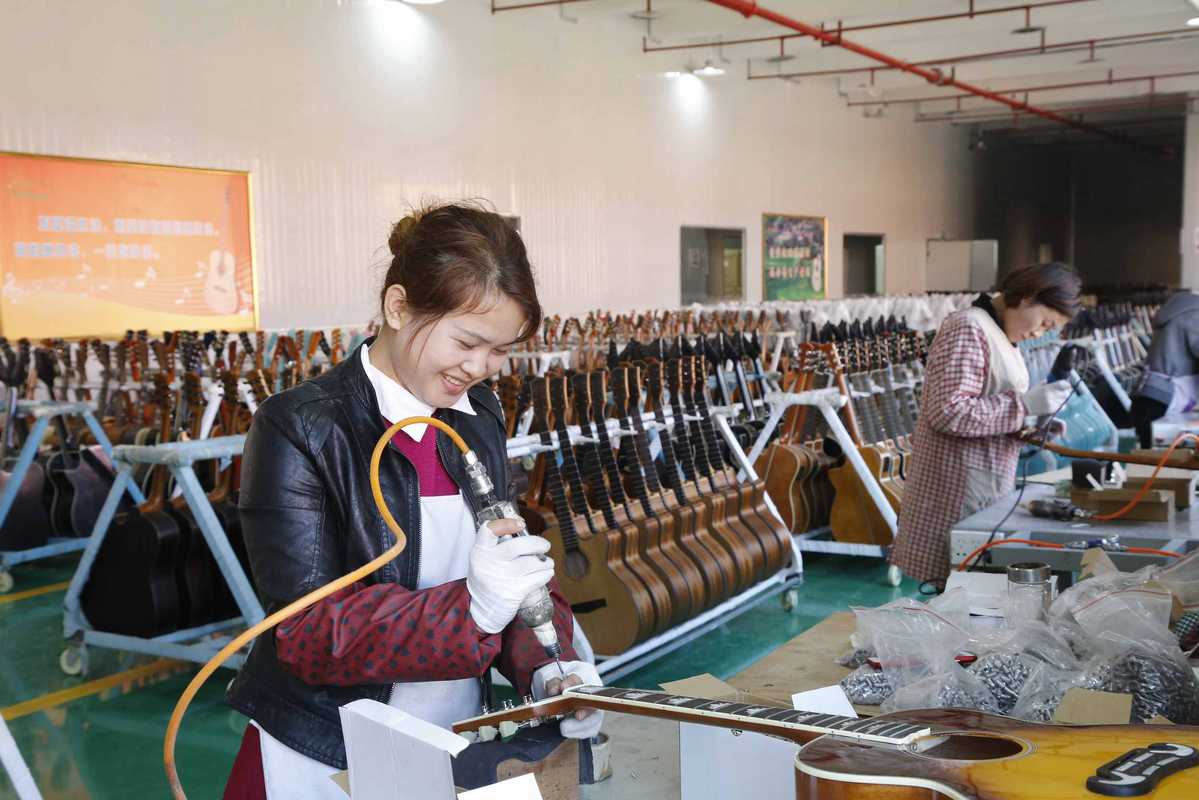 Guitar capital Zheng'an county strikes the right notes online to boost exports
Zheng'an, a small county in Guizhou province of Southwest China, is the world's largest guitar manufacturing center from where locals export the instrument globally.
In all, 56 producers of guitar and related spare parts are based out of the guitar industrial park in Zheng'an. The county has developed 34 independent brands, according to the local government.
Zunyi Shenqu Musical Instruments Manufacturing Co Ltd, a major guitar retailer in the county, has developed three independent brands. It also does processing work for some top global music instrument brands such as Japan's Ibanez and US' Fender. So far, it has exported its products to the United States, Brazil, Spain, Germany, and Japan.
"The main consumer groups who buy guitars are schools, art training centers and guitar lovers. Compared with overseas markets, we have relatively lower costs and prices. The prices of average products range from 1,500 yuan ($214) to 5,000 yuan each. Higher-end guitars can cost over 10,000 yuan each, depending on their quality, features and craftsmanship," said Zheng Chuanjiu, general manager of Zunyi Shenqu.
The firm has two production lines, one for electric guitars, the other for wooden instruments. The company's annual output value has exceeded 400 million yuan. To expand production scale and operational efficiencies, Shenqu will add more production lines, its executives said.
This year, some companies from South Korea and the United Kingdom have visited the plant and tried out sample products of Shenqu in Zheng'an. They are exploring further cooperation.
From January to September, the export value of Shenqu reached $14.31 million. The company said it expects the full-year export value to reach $18 million, up 25 percent year-on-year.