DPRK slams Japan's Abe, warning of 'real ballistic missile'
By Pan Mengqi | China Daily | Updated: 2019-12-02 10:10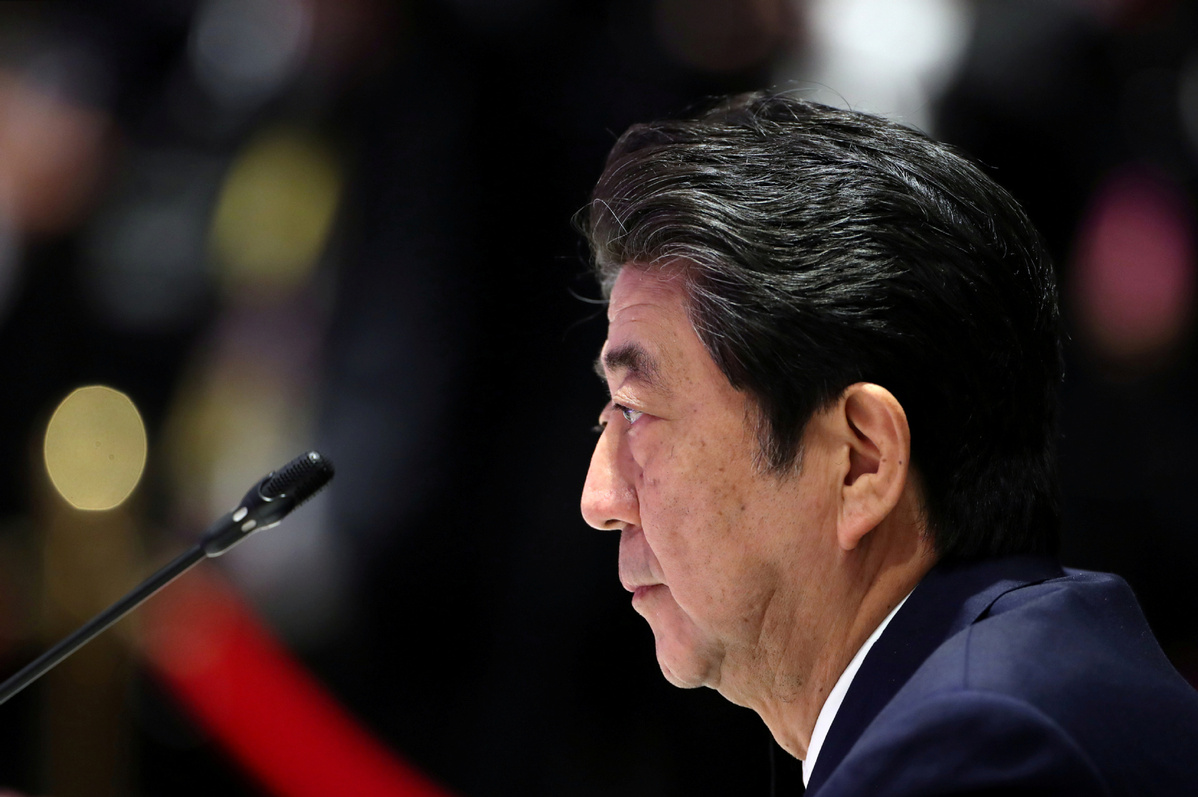 The Democratic People's Republic of Korea lashed out on Saturday at Japanese Prime Minister Shinzo Abe for mistaking Pyongyang's recent test-fire of its rocket launch system for a ballistic missile launch, and warned he may "see a real one in the near future".
Pyongyang announced on Friday that its "super-large" rocket launcher is in final review. The announcement came a day after the state Korean Central News Agency, or KCNA, confirmed that DPRK had fired two short-range projectiles into the East Sea. The Republic of Korea's military said both missiles flew around 380 kilometers at a maximum altitude of about 97 kilometers.
In the wake of Pyongyang's firing, Abe termed it a ballistic missile launch, calling it a grave challenge to Japan and the international community, and that Tokyo would monitor the situation with its partners.
In response, a KCNA report in English on Saturday said as Abe "fails to distinguish a missile from multiple-launch rocket system while seeing the photo-accompanied report", he "may see what a real ballistic missile is in the not distant future and under his nose", citing a senior official of the DPRK Foreign Ministry's Department of Japanese Affairs.
The statement also said that Abe is "mistaken" if he feels the United States will welcome his talk of a "threat from the DPRK" at a time when Pyongyang-Washington negotiations are at a stalemate.
The Saturday criticism of the Japanese leader is the second of its kind by the DPRK this month, which had warned Abe would never set foot in Pyongyang after he condemned the DPRK's weapons test days earlier.
According to Li Chengri, a researcher at the Chinese Academy of Social Sciences, relations between Pyongyang and Tokyo have been fraught since the World War II. "In a time when inter-Korean and US-DPRK relations have not improved substantially, DPRK-Japan relations are even more unlikely to improve," Li said.
Li also said the relations between Japan and the DPRK are restrained by the two countries' stances on nuclear issues. "The Japanese government is concerned that it will be excluded from the nuclear negotiations and DPRK's weapons tests will threaten its national security. Pyongyang, however, says Tokyo only considers its own interests in nuclear issues," Li added.
Nuclear negotiations between the US and the DPRK have been at a standstill since the nonproductive Hanoi summit between US President Donald Trump and DPRK's top leader Kim Jong-un in Hanoi in February. Pyongyang has since demanded Washington change its approach by the end of 2019. Pyongyang has issued a series of increasingly assertive comments in recent weeks as time runs down on the end-of-year deadline.