Wuhan student caught red-handed in smuggling case
By Yang Zekun in Beijing and Zhou Lihua in Wuhan | chinadaily.com.cn | Updated: 2019-12-02 22:25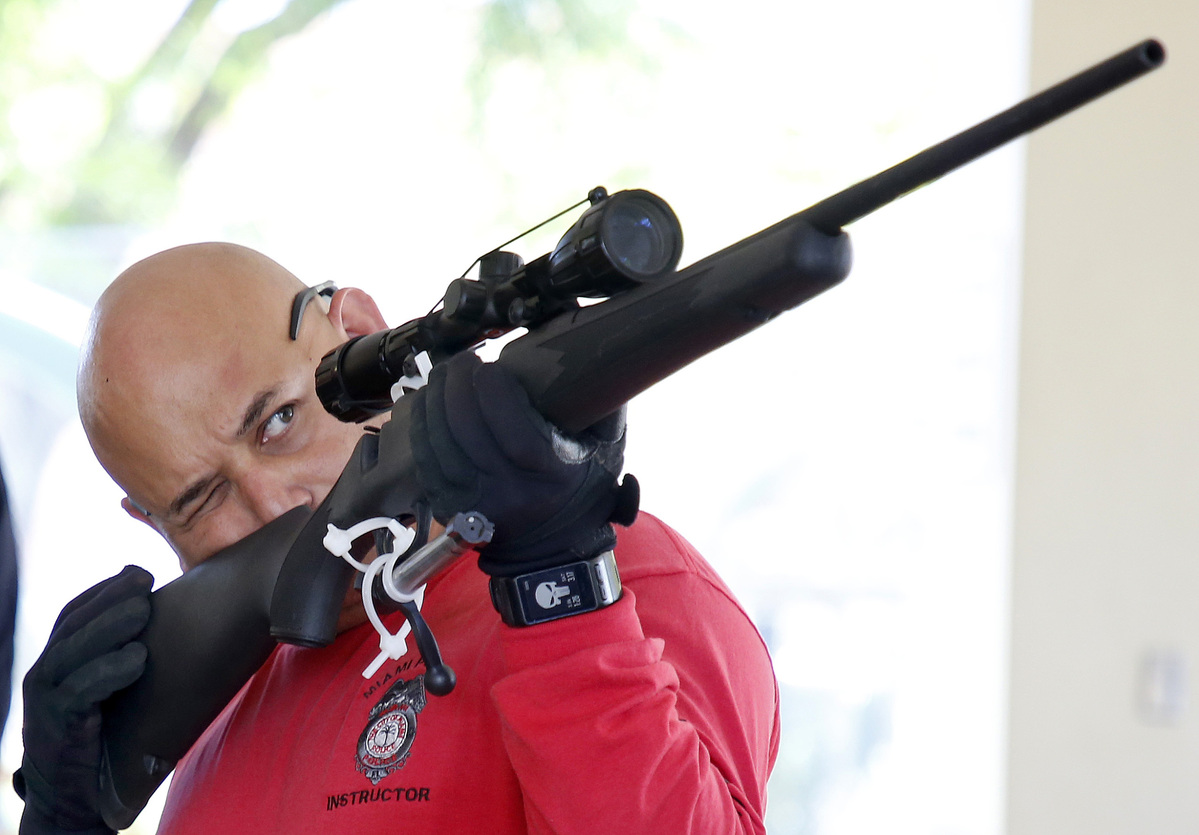 An overseas Chinese student was found smuggling and trafficking 46 guns and over 100 parts from the United States to China to cover his expenses, customs in Wuhan, the capital city of Hubei province, disclosed after an investigation.
Thirty-seven of the guns were confirmed lethal, and nine guns are in active service in the US military and police. Including the student, 11 suspects were detained, customs staff in charge of the case said.

The student, surnamed Huang, was arrested on Aug 10, 2017, several days after returning from the US. He had been studying at the University of Florida from August 2016 to August 2017 at his own expense.
Huang was a graduate student and a military fan. During the period of studying in the US, he came up with the idea of selling guns and parts to China at a profit to cover his high fees and expenses in the US.
Starting in March 2017, Huang purchased a large number of gun parts on US websites several times. He also bought 12 guns from an American man, who disassembled them for Huang. Huang then hid the accessories in metal toy cars, sending them back to China in multiple batches. Recipients in China then transferred these accessories to clients, according to customs.
On Aug 4, 2017, customs staff at Wuhan Tianhe International Airport found three packages, declared to contain toy cars, concealing rifle covers and other gun accessories after X-ray inspection. The mailboxes were sent by the same sender from Florida to the Hongshan, Jianghan and Hanyang districts of Wuhan.
Tests showed these parts were all made by professional arms dealers. Once they were assembled, the kinetic energy of fired projectiles could reach 450 joules. China sets the standard for pistol death at 78 joules.
Because the receivers used fake names and phone numbers, the police arrested four suspects by tracking their addresses on Aug 10, 2017, including Huang, who flew back to Wuhan to get the parcels. The police found 29 suspected guns, 44 magazines and multiple unassembled parts in Huang's home. Seven other suspects were captured later for their involvement.