Wuhan film event highlights young talent
By Xu Fan | chinadaily.com.cn | Updated: 2019-12-03 10:20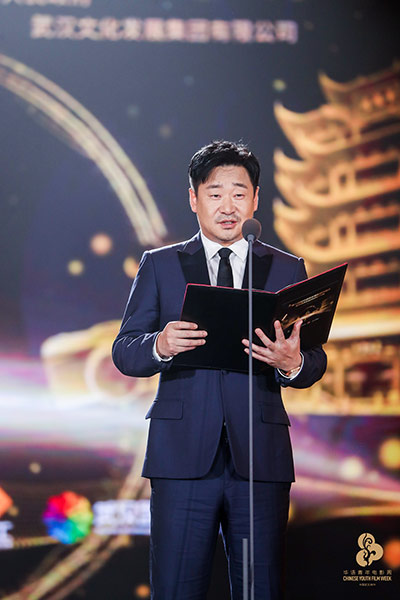 On the heels of the 28th Golden Rooster and Hundred Flowers Film Festival, some of China's hottest stars recently reunited in the 14th Chinese Youth Film Week to put a spotlight on young talent.
The five-day event took place in Wuhan, the capital of Hubei province, from Nov 25 to 29.
The event screened 45 celebrated films from home and abroad, and also held three themed forums to raise public and industrial interest in cinematic works created by young talent.
Under the guidance of the China Federation of Literary and Art Circles, the festival was jointly organized by the China Film Association and the municipal government of Wuhan.
Actor Huang Xuan, best known for director Feng Xiaogang's nostalgic film Youth, was named as the event's ambassador.
Wang Jingchun, who won the award for best actor both in the 69th Berlin International Film Festival and the Rooster Festival for his film So Long, My Son, served as the chairman of the jury panel, which decided the winners of the event's annual prizes.
Director Gu Xiaogang, a 1988-born Hangzhou native, saw his directorial debut Dwelling in the Fuchun Mountains scoop up the best picture honor.
The forthcoming film The Wild Goose Lake was selected as the opening movie, as most of the scenes were shot in Wuhan.
In addition, the film's director Diao Yinan has gained more recognition thanks the event. He previously took part in the third Chinese Youth Week in 2008 with his nominated entry Night Train, which also represented his second directorial effort.