New economy development summit held in Xiamen
By Hu Meidong and Zhang Li | chinadaily.com.cn | Updated: 2019-12-03 15:47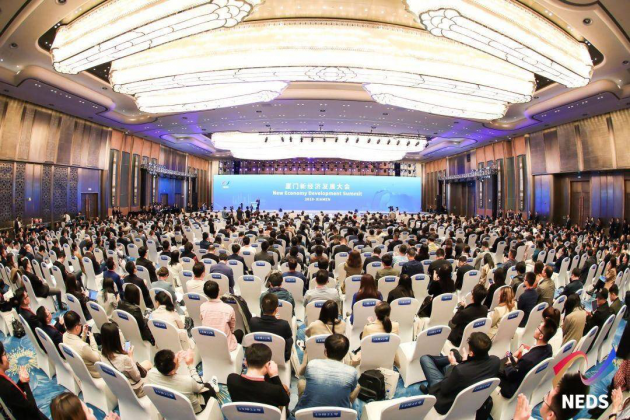 Around 600 entrepreneurs, prominent investors and academic experts attended a summit held to explore the trend of new economy in Xiamen, Fujian province, on Friday.
"This year our net income for the first three quarters has reached 3.19 billion yuan ($453 million), a 76 percent year-on-year increase compared to last year, which means we have achieved sound and fast development in Xiamen," Luo Min, CEO of Qudian Inc, a Chinese online small consumer credit provider, said.
In fact most of the new economy companies like Qudian Inc have entered the era of fast development thanks to the emerging new economy industry.
Experts said most of the companies of new economy, which is based on new and innovative technologies, create an inclusive, collaborative and effective technical platform based on the demands of the consumers.
However, they need to consider more none-tech factors such as education research, policy reformation, property rules, human resource and financial elements so as to lead in the next round of competition.