Unprecedented floods wreak havoc across Africa
China Daily | Updated: 2019-12-05 09:03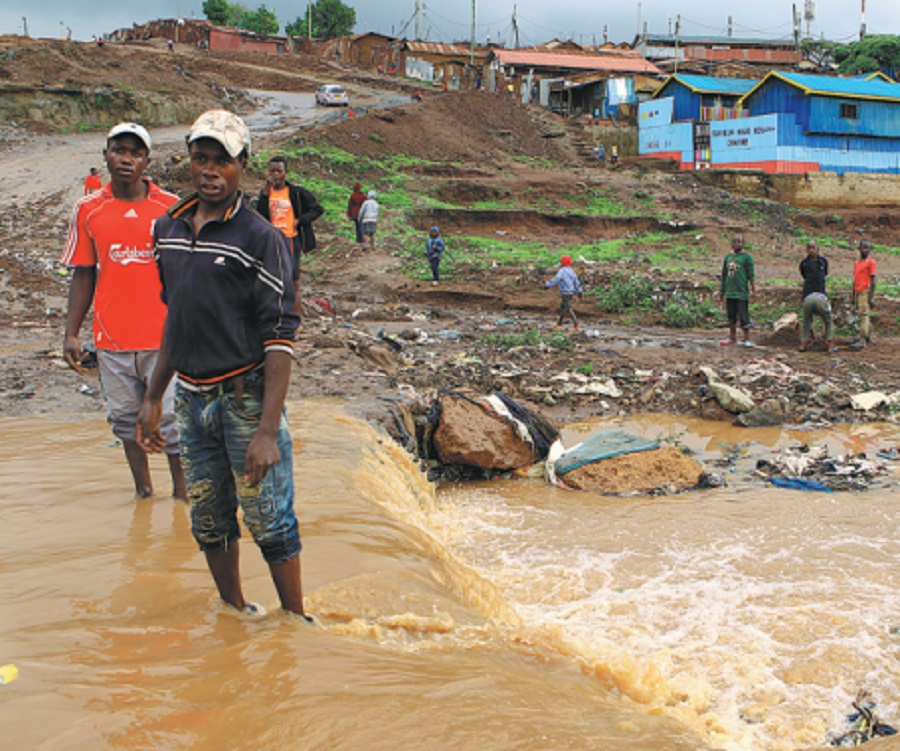 Heavy rains continued to pound parts of Africa with floods, claiming more than 1,000 lives and displacing tens of thousands.
According to ReliefWeb, a leading humanitarian information source on global crises and disasters, more than 1,200 deaths were recorded in publicly available data from 2019 that were the direct result of floods, landslides and cyclones in east and southern Africa.
This came as Antonio Guterres, the United Nations secretary-general, issued a stern warning on climate change at the UN Climate Change Conference currently underway in Madrid, Spain.
In his opening remarks to the delegates drawn from nearly 200 countries, Guterres urged countries not to give up in the fight against climate change, warning that the point of no return is no longer over the horizon. It is in sight and hurtling toward us.
In Kenya, Cyrus Oguna, a government spokesman, had said that the death toll this year following flooding in several parts of the country is 132.
At a news conference on Tuesday, Oguna said that approximately 330,000 people had been affected by the floods while 17,000 were displaced.
The current unprecedented floods have affected several countries across Africa including Kenya, South Sudan, Uganda, the Democratic Republic of Congo and Somalia.
According to the International Rescue Committee, or IRC, nearly 273,000 Somalis were forced to leave their homes due to flooding, and more than 600,000 people have been forced to leave their homes in South Sudan, with South Sudan's President Salva Kiir declaring a state of emergency in November.
In late November, flash flooding hit the East African nation of Djibouti where the government and the UN released a joint statement saying that the equivalent of two years' rain fell in a single day. According to the statement, the torrential rains in Djibouti had killed nine people and affected up to a quarter-million others, leaving doctors worried that waterborne diseases might spread.
In the DR Congo, the local Red Cross estimated that at least 41 people had died in the capital Kinshasa with some swept away by landslides and more than 300 houses flooded.
Expressing his condolences to the flood victims, Moussa Faki, chairman of the African Union Commission, said on Twitter that his thoughts and prayers go out to the families who lost loved ones and those who lost their homes.
"It is with great sadness that I learned of the lives lost after landslides following heavy downpours in West Pokot County in Kenya. This tragedy follows similar torrential rainfall and subsequent devastating flooding in South Sudan, Tanzania, Congo Brazzaville, Somalia and Ethiopia," Faki said.
Otiato Opali in Nairobi, Kenya contributed to this story.