Think tanks eye special cities in Yangtze region
By ZHOU WENTING in Shanghai | China Daily | Updated: 2019-12-06 09:33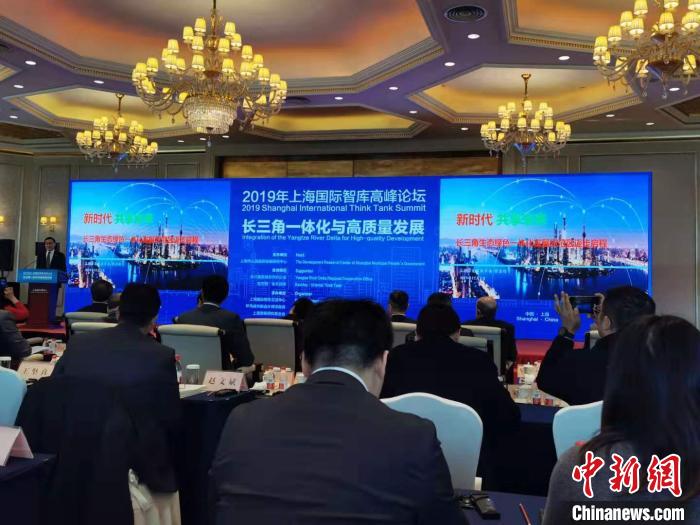 International think tanks in Shanghai have suggested building some medium-sized and small cities in the Yangtze River Delta region into robust nodes with characteristics that differentiate them from others in the region.
Many such cities have yet to become strong and reliable nodes of industrial development as they focus solely on their own performance, which results in competition. Such attitudes may hinder the long-term growth of the region, the organizations said at the 2019 Shanghai International Think Tank Summit on Thursday.
The summit, organized by the Shanghai government's Development Research Center, followed the unveiling of a delta region master plan by the central government on Sunday that is designed to boost the area's vitality.
Roughly the size of Germany, the region encompasses Shanghai and the provinces of Jiangsu, Zhejiang and Anhui. It contributes roughly a quarter of the country's GDP and a third of its foreign trade and investment.
Summit participants raised the example of the new energy vehicle industry in the delta region, which produced 2.38 million vehicles last year-accounting for nearly a third of the country's entire production-while 530,000 were sold.
"It revealed obvious overcapacity," said Zhu Hui, a global partner at Boston Consulting Group. "There are at least seven new energy vehicle manufacturing towns in Zhejiang's cities of Hangzhou, Huzhou, Ningbo and Jinhua. They mainly came into being owing to the country's preferential policies since 2010, but some have encountered problems such as layoffs and defaults on payments to employees and suppliers."
Alex Xu, global senior partner and vice-president of Roland Berger Greater China, suggested that the authorities in the delta region establish economic and innovation maps to make similar resources within the region more visible.
"The German government set up a map integrating enterprises, research institutes, universities, testing facilities and factories involved in Industry 4.0 to contribute to a more coordinated plan for the entire nation," he said.
Japan's experience of building its city clusters through a layout of diversified industries from the entire region could be beneficial, Zhu said.