Giving world benefit of safe 5G networks with 'really big' vision
By Zhou Mo in Shenzhen | China Daily | Updated: 2019-12-09 09:11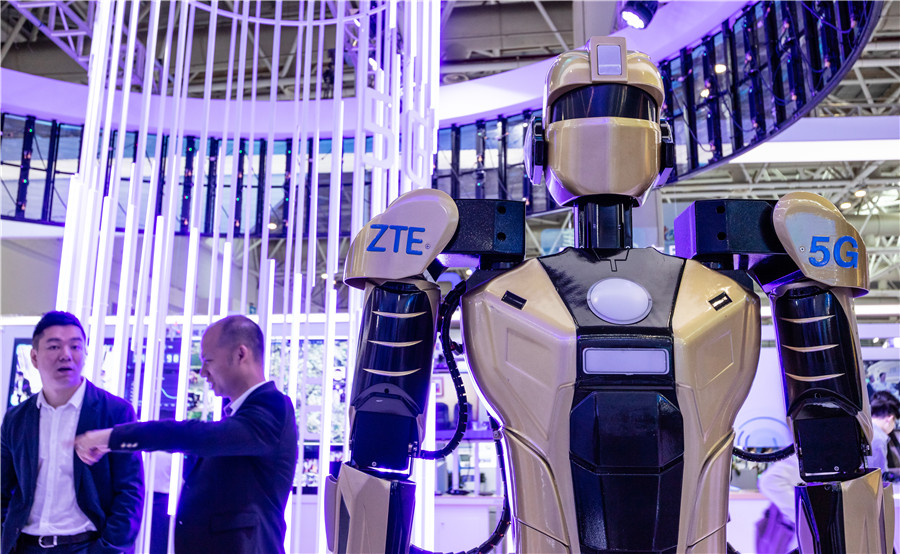 ZTE Corp ramps up rollout of next-generation mobile tech with 35 contracts, 60 partnerships
Chinese telecommunications equipment maker ZTE Corp is striving to gain a strong foothold in the 5G battlefield as the world braces for significant changes in the industry with the advent of the next-generation mobile technology.
The Shenzhen-headquartered company has so far secured 35 commercial 5G contracts and is in partnership with over 60 operators across the world, covering China, Europe, the Asia-Pacific, the Middle East and other major 5G markets.
For example, it is helping its Austrian partner build a "dream network".
"To achieve great results you need great partnership, and that was the atmosphere right from the beginning of our cooperation with ZTE," Jan Trionow, CEO of Austrian telecommunications provider Hutchison Drei Austria GmbH, told Xinhua at its Vienna office.
"We wanted to achieve something really big. We had a vision of building a dream network."
In 2010, when Hutchison Drei just started to form a partnership with ZTE, it was the latest entrant in the Austrian 3G market.
Today, with advanced technologies coming with close cooperation with the Chinese company, Hutchison Drei has become a leading participant in local telecommunication market, capable of fulfilling customers' demands for ever more and ever faster data, according to Trionow.
In June, Hutchison Drei partnered with ZTE to deploy and activate a total of 20 5G sites in the city of Linz, achieving continuous 5G coverage for the first time ever in an Austrian city.
According to Trionow, Hutchison Drei is aiming for full 5G coverage of the whole country, part of its new vision of building a dream network.