Scotch whisky collection up for auction
By BO LEUNG in London | China Daily Global | Updated: 2019-12-10 10:16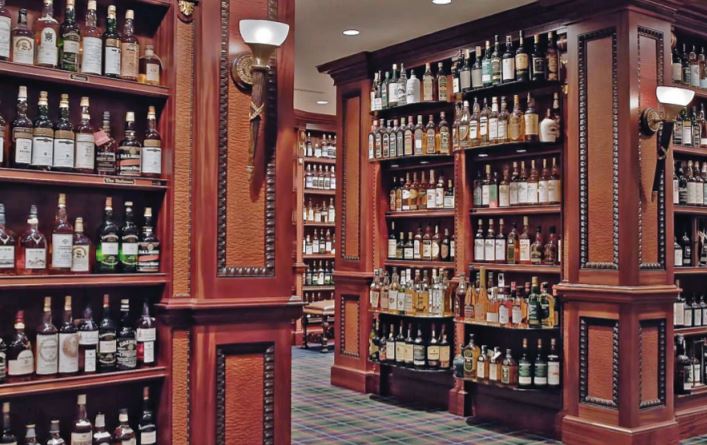 Some of the world's rarest bottles of whisky will go to auction in the new year as part of what is believed to be the largest whisky collection ever offered for public sale.
The so-called Perfect Collection of more than 3,900 bottles of primarily single malt scotch whiskies was built up by private collector Richard Gooding, the former owner and president of the Pepsi Bottling Company of Denver, one of the largest soft-drink distributors in the United States.
He built his collection over the decades, traveling to and from Scotland with his pilot in search of rare bottles at auctions and distilleries, before his death in 2014.
Items include bottles from the Macallan, Bowmore and Springbank, and even some from lost distilleries including Old Orkney and Dallas Dhu.
Auction organizers Whisky Auctioneer have said some individual bottles are valued at more than 1 million pounds ($1.3 million) and there are even some that have never been seen before in auction. In October, a bottle of The Macallan 1926 sold for a record 1.5 million pounds at auction in London.
"This is truly one of a kind and a testament to his dedication to collecting Scotch whisky," said Iain McClune, founder of Whisky Auctioneer. "Its sheer scale and rarity make it one of the most exciting discoveries in the whisky world."
Until recently, the collection was housed in Gooding's "Pub", a dedicated room in his family home in Colorado that was specially designed to showcase each one of his whiskies.
"It was clear to us as a family that collecting scotch was one of Richard's greatest passions-an endeavor that spanned over two decades," said his widow Nancy. "He loved every aspect of it; from researching the many single malt distilleries to visiting them and tasting their whiskies."
The Perth-based auctioneers will sell the collection over two online auctions next year.
This library of whiskies is filled with very special bottles, each of which has been researched and examined for condition and authenticity, McClune added. "Amongst the over 3,900 bottles is the largest collection of The Macallan ever to go to auction."
Becky Paskin, whisky expert and writer, said: "It's rare a complete whisky collection of this size and value comes to auction at once, but it is the sheer diversity and comprehensiveness of Mr Gooding's collection that makes it so intriguing."