Canada signs new North American trade deal
Xinhua | Updated: 2019-12-11 09:08
OTTAWA, Dec - Canada has signed the renegotiated North American Free Trade Agreement in Mexico city, clearing the way for the contentious pact's long-awaited ratification, CTV reported Tuesday.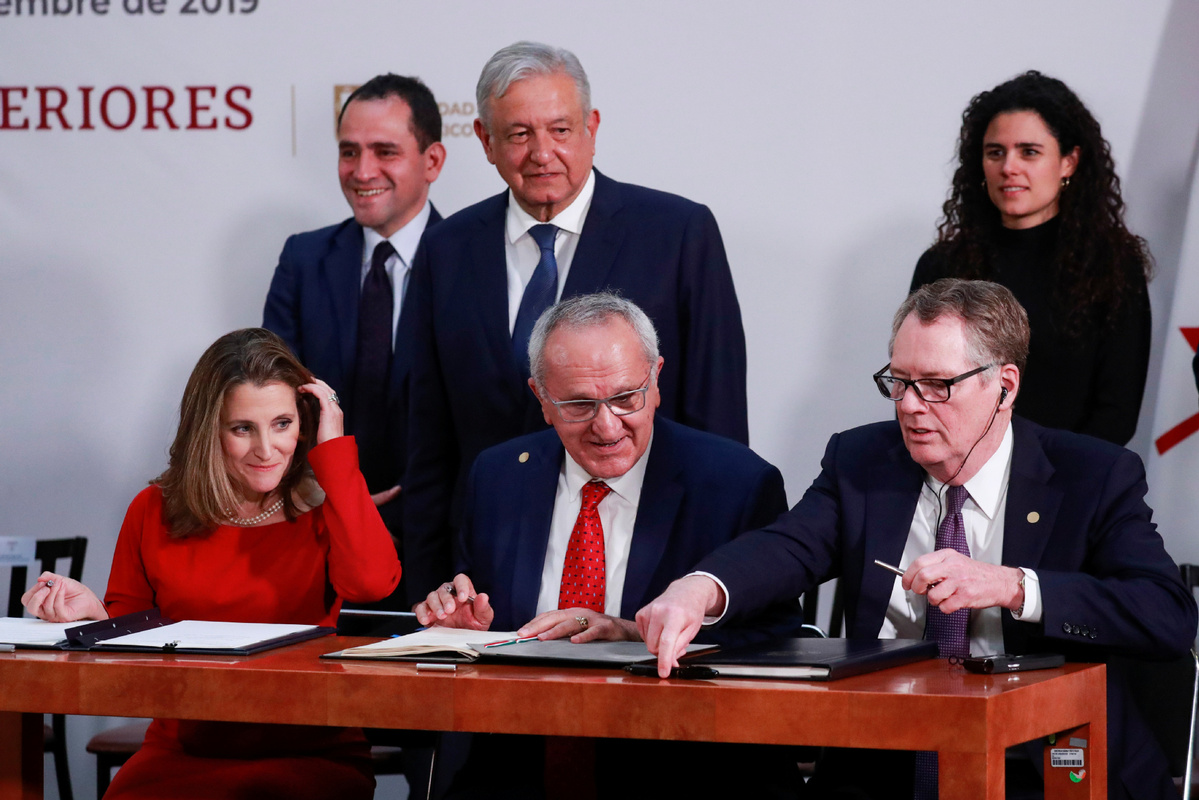 Canadian Deputy Prime Minister Chrystia Freeland signed the agreement, which is named in Canada as the Canada-United States-Mexico Agreement (CUSMA), alongside with U.S. Trade Representative Robert Lighthizer and Mexico's Undersecretary for North America Jesus Seade.
The agreement was signed after U.S. House Speaker Nancy Pelosi announced Tuesday morning that her party has reached an agreement with the administration of President Donald Trump to support changes to the language of the trilateral trade deal.
Speaking at the signing ceremony, Freeland said the agreement was reached after a sometimes long and arduous negotiation process.
Canadian Prime Minister Justin Trudeau spoke Monday with Trump by phone about the progress toward ratification of the new agreement. Earlier Tuesday, Trudeau spoke with Mexican President Andres Manuel Lopez Obrador by phone about the new deal.