German firm picks Huawei for 5G rollout
By JONATHAN POWELL in London | China Daily Global | Updated: 2019-12-13 09:21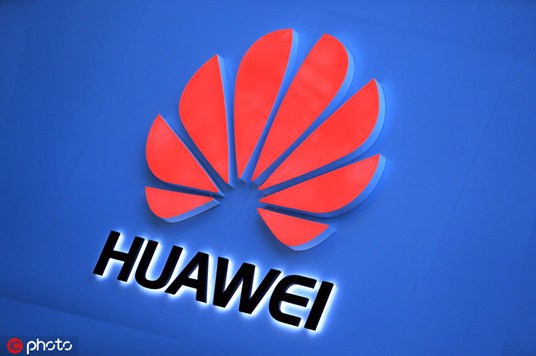 Chinese tech giant will have equal role with Nokia for equipment upgrade
Germany's second-largest mobile phone company Telefonica Deutschland has selected China's tech giant Huawei alongside Finland's Nokia to develop its growing 5G telecoms network.
The move by the unit of Spain's Telefonica comes even though Germany has yet to finalize security rules governing 5G equipment suppliers.
Huawei and Nokia would play an equal role in supplying Telefonica Deutschland's 5G mobile phone network upgrade, the company said. The deal is subject to the companies being certified by German authorities, it added.
"We hope that this window of uncertainty will be as short as possible- we don't yet have certification for any of our vendors," Telefonica Deutschland Chief Executive Markus Haas told reporters.
Huawei is a global leader in constructing equipment and infrastructure for ultra-high-speed 5G data networks and its equipment is already embedded in the existing telecoms systems of Britain, Germany and other European nations.
Deutsche Telekom and Vodafone-Germany's other two networks-are existing customers of Huawei, but are yet to confi rm if they will use the company's kit for 5G.
Telefonica Deutschland also said it would cut its 2019 dividend by 37 percent to prioritize network investments, following on the heels of similar cuts in the payout by Deutsche Telekom and Vodafone.
A recent report by the Nikkei Asian Review claimed that Huawei appears hardly affected by United States restrictions against it.
It said it has instead found success in signing contracts with carriers around the world to install equipment for 5G services that are expected to make the "internet of things" a daily reality.
The article stated that, so far, the company has sealed 65 contracts, with almost half coming from European countries-despite US diplomatic efforts to persuade allies to shun its technology.
The chief executive of Vodafone, Nick Read, warned this week at an event in Brussels that Europe had been constrained by the Huawei debate, and that there was a significant risk of skilled jobs moving to China and the US as European digital infrastructure lagged behind.
Telefonica Deutschland, which operates under the O2 brand, is the latest European operator to name Huawei as a 5G vendor, following first-mover Sunrise of Switzerland, whose Huawei-built 5G network went live earlier this year.
Hungary has also indicated its intention to work with Huawei in building its high-speed 5G network, cooperating with Vodafone and Deutsche Telekom in the rollout.
Telefonica Deutschland said it expected to have 5G up and running in Berlin, Hamburg, Munich, Cologne and Frankfurt by the end of 2021.
A year later, 30 cities with a population of 16 million would be covered.