Bittersweet sympathy
By Chen Nan | China Daily | Updated: 2019-12-14 12:21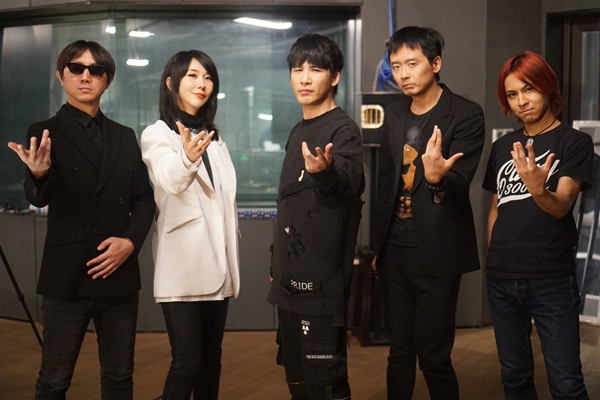 A new release from indie pioneers New Pants and The Flowers that harks back to the heady days of Beijing's burgeoning punk scene has sparked a wave of online nostalgia.
During the 1990s, indie punk emerged as a solid musical force in Beijing and some bands rose to fame as they struck a chord with their frank lyrics and heavy rock riffs. Two of the most recognized proponents of the genre back then were Beijing bands New Pants and The Flowers.
They were named on the list of the top 10 most exciting new bands in the capital in 1999 by music critic Yan Jun and photographer Ou Ning, who released a book to document the city's vibrant rock scene. The 10 rock bands were known as the "New Sounds of Beijing", and are still embraced by the younger generation today.
Now, over two decades later, New Pants, led by vocalist and songwriter Peng Lei, keyboardist Pang Kuan, bassist Zhao Meng and drummer Hayato Kito, have teamed up with Zhang Wei-the former lead vocalist of The Flowers which split up in 2009-to release a new online single.
The release of Concealed Emotion has stirred up a lot of nostalgia on social media, with fans showering praise on the collaboration while sharing their memories about New Pants and The Flowers.