China-produced 'Skyfire' example of global cooperation
By Xu Fan | chinadaily.com.cn | Updated: 2019-12-17 10:07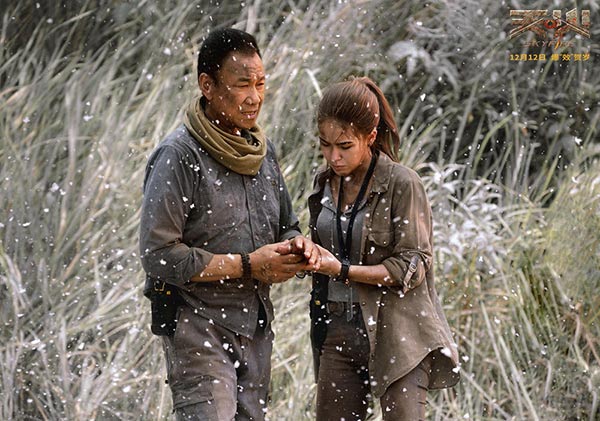 As the latest effort to exemplify Chinese filmmakers' exploration of international cooperation, the disaster film Skyfire – which has crew members from 17 countries –opened across the country on Dec 12.
Under the helm of British director Simon West, best known for Lara Croft: Tomb Raider, Skyfire is a Chinese production which stars Wang Xueqi, Hannah Quinlivan, Jason Isaacs and Shawn Dou.
Set in a tropical island, the tale follows a group of people's attempt to escape after they are trapped in the aftermath of a volcanic eruption.
With a big budget, the film has a total of more than 2,000 shots, with the special-effect scenes accounting for up to 80 percent.
Besides, the crew purchased more than 20 tons of volcanic ashes and used more than 500 kilograms of explosives to create the best visual effects.
Producers said the movie took five years to prepare and two more years on shooting and post-production.
The movie is scheduled to be released in multiple languages in overseas markets after the upcoming Spring Festival, which will fall on Jan 25, 2020.