Japanese consumer goods giant Kao to boost R&D, investment
By Cheng Yu | China Daily | Updated: 2019-12-19 10:31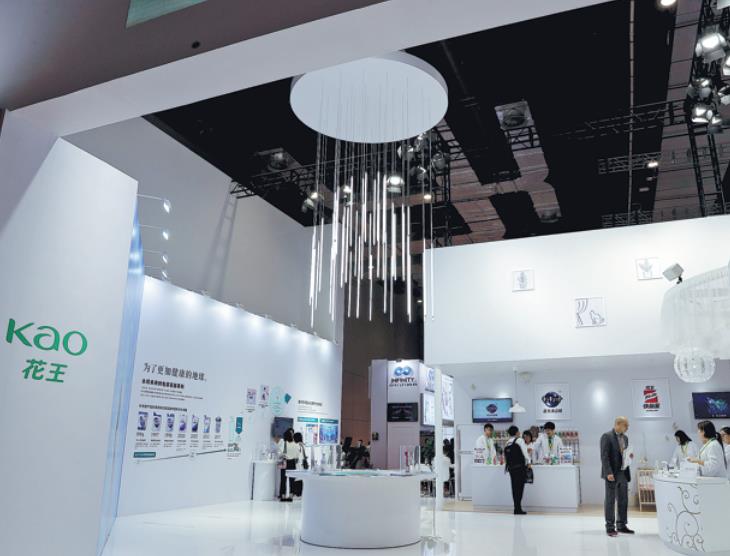 The craze for pricey made-in-Japan diapers and cosmetics in China is opening the door for Japanese consumer goods giant Kao Corp.
"As Chinese consumers are receptive to new technologies and solutions, it brings companies both opportunities and challenges," said Michitaka Sawada, president and CEO of Kao, in an interview with China Daily.
China spearheads the world in internet development and mobile innovations. For instance, new e-commerce platforms are emerging in the country and have become an important online sales channel, he noted.
Similar innovations, according to him, have "never happened" in other markets and should be what Kao keeps pace with.
The business of the Japanese firm, which dates back to 1887, now covers cosmetics, skin care, hair care and home care. Leading diaper brand Merries, makeup brand Kate, feminine care Laurier and facial cleanser Bioré are some of its notable brands.
Its fiscal report last year showed that the firm gained a profit of 153.7 billion yen ($1.4 billion) in 2018, up 4.5 percent year-on-year.
Kao, which first entered China in 1993, sees the country as a critical market in the company's global strategy, saying that it has been a strong growth driver.
Though faced with fierce competition in China, he said the firm will continue to beef up research and development and hopes to bring more new products to the country.
During the second China International Import Expo held in Shanghai last month, the Japanese firm introduced its first products based on fine fiber technology to China.
The company claimed it to be the world's first spray-on skin, a moisturizing facial mask made of fibers 100 times thinner than a human hair.
According to Sawada, it is an innovative technology that can create a thin but invisible skin layer to help keep skin hydrated.
"After applying lotion, users can spray fibers onto their face. A very thin skin can be quickly formed and it can help soak up the moisture overnight," he explained.
During the expo, Sawada shared his views on the Chinese market and some impressive new trends, the company's future strategy as well as determination to further investment in the country.