Exhibition marks Tibet as inspiration for painters
By Lin Qi | chinadaily.com.cn | Updated: 2019-12-19 15:45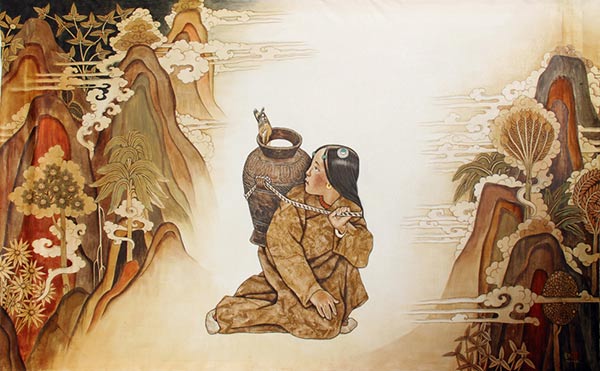 Having lived and painted in Tibet for 45 years, Han Shuli understands the core spirit of being a "genuine, senior artist in Tibet" more deeply than many others. "It means you don't feel the difficulties of living with farmers and herdsmen. TO observe them, you have to endure the harsh conditions, altitude sickness and the enormous exposure to ultraviolet rays, to name a few," he said.
"All you think of is whether you can produce works that can touch people and are pure and perfect as much as possible."
Han is today known as a painter whose works imbue the techniques of classic Chinese ink paintings and Tibetan artistic traditions.
His paintings are among the dozens of works on show at Ties with Tibet, an exhibition through Thursday at the Li Keran Art Foundation Gallery in Beijing.
Featured at the exhibition are Tibetan artists showing thangka paintings and non-Tibetan painters who frequently travel to Tibet for inspiration and consider "the world's roof" as their second home. Throughout the decades the Li Keran Art Foundation has been dedicated to the development of modern Tibetan art, mounting exhibitions across the nation to promote traditional Tibetan art, such as thangka and works depicting modern-day Tibet.