Survey: College students favor SOEs for first job
By XING YI in Shanghai | chinadaily.com.cn | Updated: 2019-12-26 17:19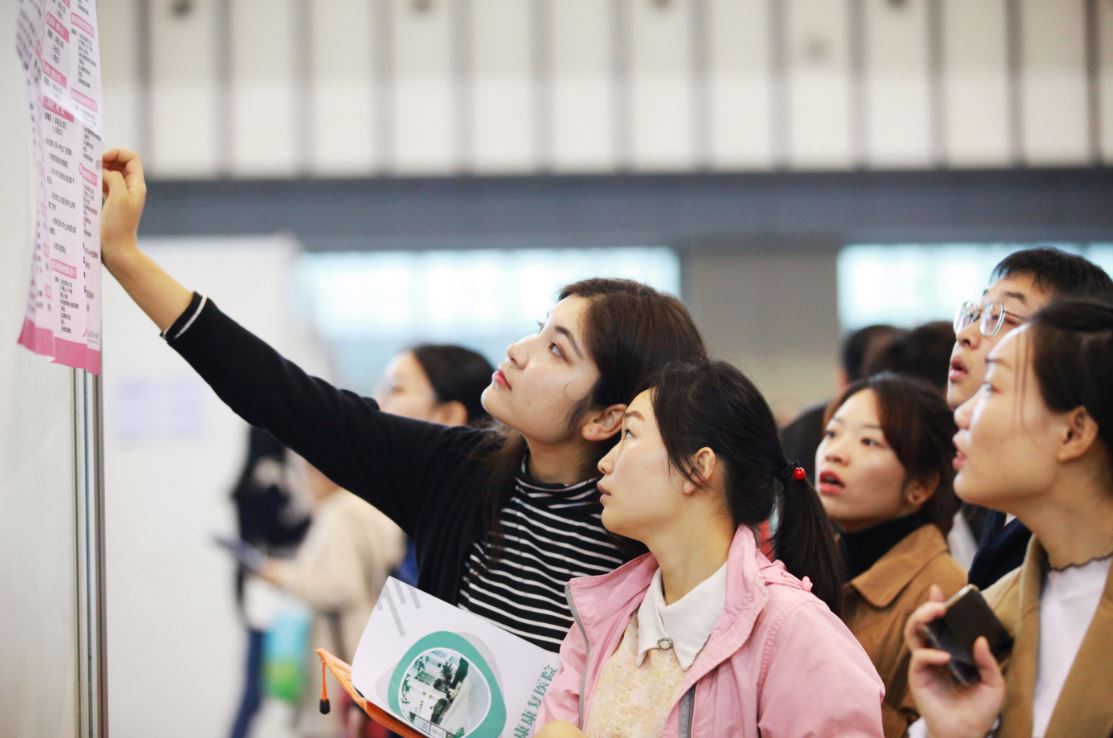 State-owned enterprises and government agencies have overtaken multinational companies as the most desired employer for Chinese college graduates, according to a survey by online recruitment platform Zhaopin.
The survey, which polled students from 22 universities across the country, stated that 26.4 percent of students prefer working for State-owned enterprises after graduation, while 24.8 percent prefer government agencies and public institutes.
Meanwhile, students who listed multinational companies as their top choice fell to 22.6 percent from 27.9 percent last year.
In terms of the most popular companies, the Bank of China and the Industrial and Commercial Bank of China have been ranked the highest for SOEs, while Microsoft and Starbucks top the list for foreign companies.
In addition, the popularity of Chinese private companies among students has dropped from 23.1 percent to 21.2 percent, and those wanting to start their own business immediately after college fell from 4.5 percent to 3.4 percent. Among the most popular private Chinese companies were those from the IT industry, such as Alibaba, Tencent, Bytedance and Huawei.
According to the survey, students expect to earn an average of 6,884 yuan ($983) per month in their first job, up from last year's 6,530 yuan. Beijing, Shanghai and Shenzhen remain the top three cities of choice for fresh graduates.
The survey is part of Zhaopin's 2019 Best Employer Award which was released on Dec 19. It has been conducted since 2005 with support from the Center of Social Survey under Peking University's Department of Sociology.