US seeks 'peace deal' in Afghanistan, but actually blind to peace
By Ajmal Khan Yousafzai | chinadaily.com.cn | Updated: 2019-12-27 10:37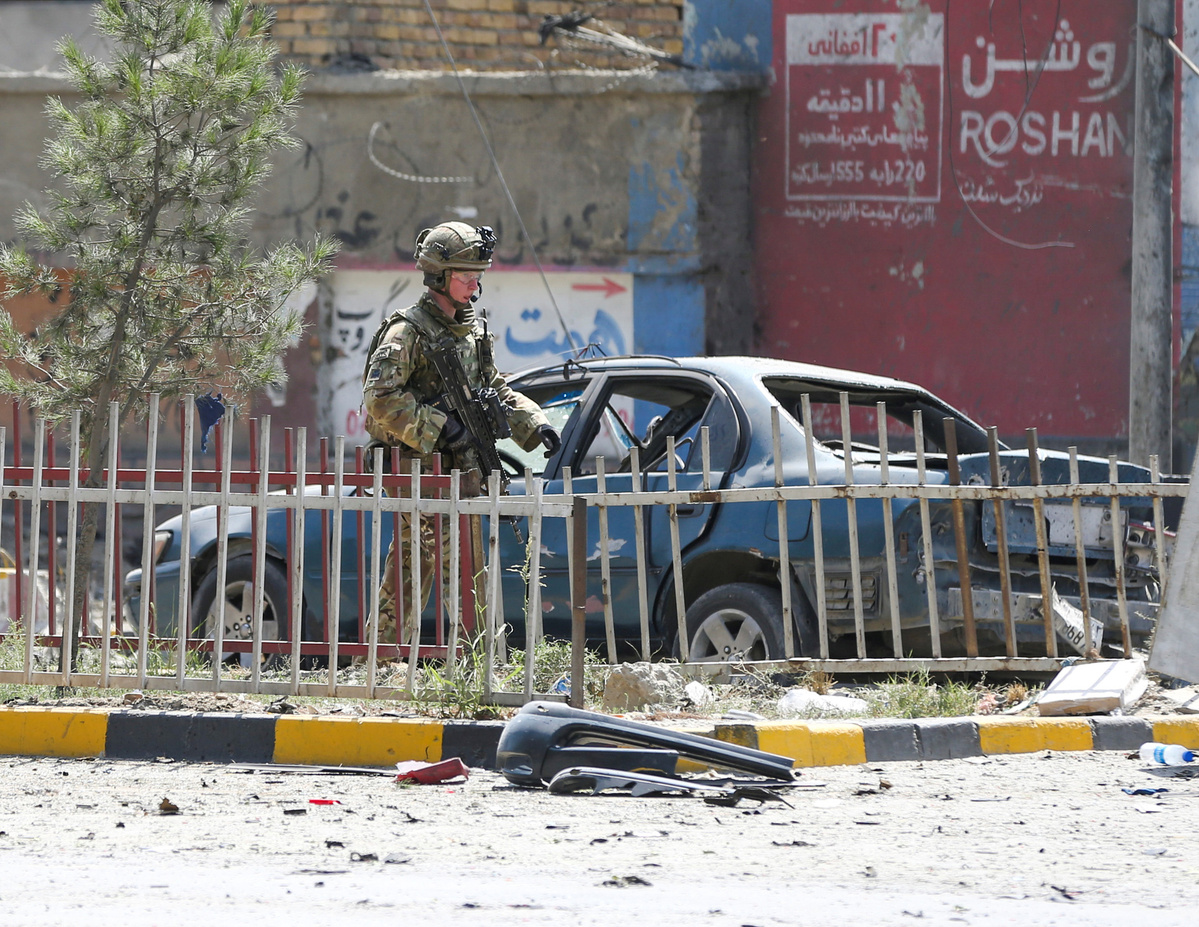 The United States of America, the so-called leader of the democratic world and the preacher of human rights around the globe, seems to be in desperate need of talks for a deal with the Taliban negotiators. Zalmy Khalilzad is swinging around to get the job done, keeping in view the shifting mood of President Donald Trump, and he will need luck in his pursuit of an Afghanistan peace deal.
Many would first disagree with calling it a peace deal. You go to other countries, wage war, kill people, destroy their economy and at the end, when you get depressed about it and see no end in sight, then you voice a willingness to come to the table and negotiate. Some would applaud this call, but others would say, why didn't you think this over in the first place? Now, even with the withdrawal of US and Allied Forces and the ultimate so-called peace deal, peace in Afghanistan will not be felt or seen in the coming decade.
It was no other than Trump who abruptly called off peace talks with Taliban and once again it was him recently hinting the resumption of talks. Pakistan has always welcomed the US-Taliban talks and this resumption is no different, as Pakistan encourages all parties to the conflict to engage constructively. Just like Pakistan, other neighboring countries hopeful for a peaceful region, such as China, have been on the front line. They desire peace in the region and appreciate the economic growth and development of neighboring countries. For this reason, they stress the resumption of talks and suggest a way forward for regional countries to put efforts together for a better, prosperous region as well as peace and stability in the countries.
Both China and Pakistan keep holding meetings in their respective countries with the sole purpose of providing opportunities for the Afghan government and Taliban leaders to come to the table and sort out the issue. But these two aren't the only countries, as there are other countries who wish for prosperity in Afghanistan, such as Turkey, Russia and Iran. They also show efforts to resolve this two–decades-long conflict. Though, the only point that has been making hurdles for peace is the US/NATO withdrawal. On this, the US doesn't seem to be willing as this would create a bad image: 18 years of a long war and what is the result? What did the US achieve?
Spending trillions might be okay for the US, as the biggest weapon supplier, but one must look at the loss of human lives in the so-called war on terror, which a Brown University report has estimated as 801,000 deaths. That figure doesn't even account for the injured or mentally distressed. The same report also roughly calculated that expenditures on the war on terror reached at least $6.4 trillion dollars.
Was it worth the 18 years of war in Afghanistan to leave countless dead and many more injured? Is it logically acceptable after 18 years to call for a peace deal? The US supported the Taliban back when Russia was the invader, so was it part of the plan to return them to power after nearly two decades of long war? When you consider it all, it seems insane.
Instead, the US should first apologize for making such horrible decisions and then leave Afghanistan in peace, with a pledge to contribute to Afghanistan's economy and development for at least three decades.
In this regard, the US could stand to learn from China, which is collaborating with other countries through the Belt and Road Initiative for mutual benefits that also lead to positive achievements in regional and global development. If only the US could be more like China, which never intervenes in other countries' affairs but serves as a bridge for harmonious coexistence, that would be a true "peace deal" for the entire world.
The author is a journalist based in Islamabad with a master's degree in international journalism from the Communication University of China.