How heads of state celebrate New Year
Editor's note: As the New Year is here, many people celebrate the day with their loved ones at home or on vacation. Let's take a look at how heads of state are spending the day.
Trump in Palm Beach for holidays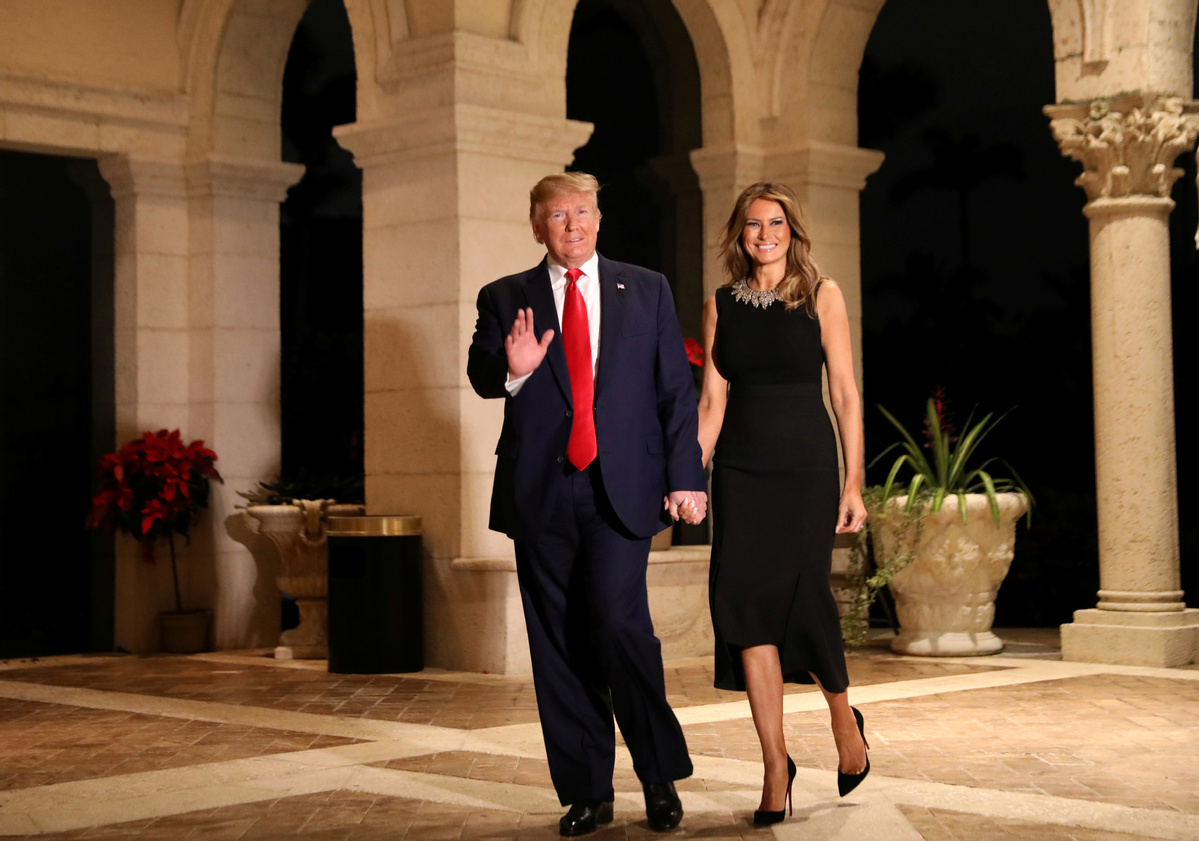 US President Donald Trump is spending his holiday at his Mar-a-Lago resort in Palm Beach, Florida.
Although on vacation, Trump's re-election campaign launched a new website on Christmas Eve with the goal of arming his supporters with knowledge to "win arguments with liberal friends, relatives and snowflakes they encounter during the holidays."
Right after the New Year, Trump will hold a campaign event in Miami, Florida, on Jan 3.