Loss, grief prompts artist's return to hometown values
By CHEN NAN | China Daily | Updated: 2020-01-02 08:27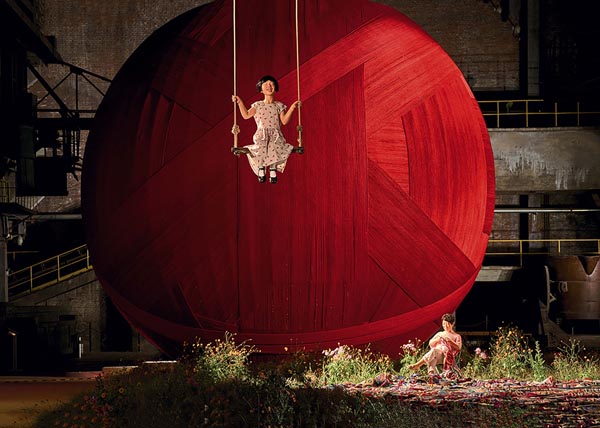 In October 2015, when Chinese artist Ai Jing's mother died at the age of 65, she returned from Beijing to her hometown of Shenyang, Liaoning province, to take care of her father.
"I was lost and my heart sank when I realized I had lost her forever. I left my hometown at the age of 17 and I didn't spend much time with my mother or my family, which made me feel frustrated," recalls Ai, who found herself visiting a supermarket her mother used to frequent every day and sleeping on her mother's bed in order to get closer to her on her return.
One day, a friend took Ai to visit the Industrial Museum of China in Shenyang's Tiexi district. The smell of engine oil lingering in the air stirred Ai's heart and brought back a flood of childhood memories. Since her family and neighbors all worked in local factories, Ai was transported back to her parents during their youth, her two sisters, and the community's attachment to the factories.
These moments inspired her to spend three years working on an art exhibition, My Mother and My Hometown, which ran from Oct 27, 2018 to Jan 27, 2019 at the museum. The show featured a wide range of mediums, from installations and sculptures to photographs and videos, many of which were created especially for the exhibition.
To complement the exhibition, she published a book of the same name that she discussed at a public event held in Beijing on Dec 21.
The new book features many of the artworks on display at the exhibition, including an aromatic installation entitled Mother's Fragrance. It features a giant ball of yarn, which was placed next to a sculpture of her mother, who sits knitting in a chair, in the exhibition. Under her feet is a tapestry with the word "love" inscribed on it, measuring 6 meters wide by 16 meters long, stretching out over grass.