An indulging festival escape at Jumeirah Nanjing
chinadaily.com.cn | Updated: 2020-01-02 11:52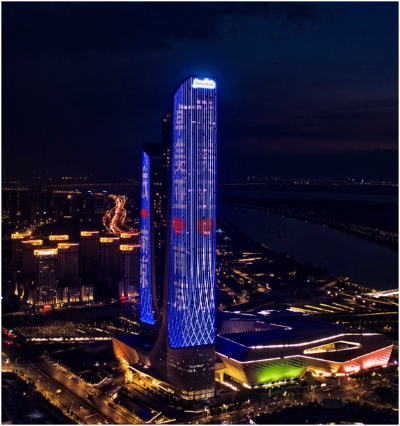 If you are on the lookout for a convenient escape from the urban hustle and bustle for the festival season, a stylish hotel where modern art meets Chinese culture might be a good choice.
Visit Jumeirah Nanjing to celebrate New Year and Chinese New Year, you zwill be delighted in the distinctive luxury from Dubai.
Jumeirah, the Dubai-based international hotelier behind the legendary Burj Al Arab, has brought its distinctive luxury from Dubai to Nanjing, capital of East China's Jiangsu province. The respect for local culture is quite evident in the interior design of the hotel, which has been given a Nanjing touch wherever possible to show its connection with the city. The atrium area of the guest rooms features yunjin show pieces and sandal wood clothes racks as a tribute to Nanjing's traditional craft.
Besides sights for sore eyes, the hotel's smells are similarly satisfying. The hotel has tailor-made a scent that fuses natural ingredients from the East and West to epitomize modern luxury.
If art and distinctive fragrances still don't do the job, it's time to bring out the food. The hotel's Lu Chao Chinese restaurant on the 40th floor offers modern Cantonese cuisine as well as incredible views of the Yangtze River and Hexi New Town. One floor above is Zhuo Xian seafood restaurant, which offers fresh modern seafood and ingeniously crafted cocktails, according to the hotel.