Talks to ease tensions urgent after killing of Iranian general: China Daily editorial
China Daily | Updated: 2020-01-05 20:26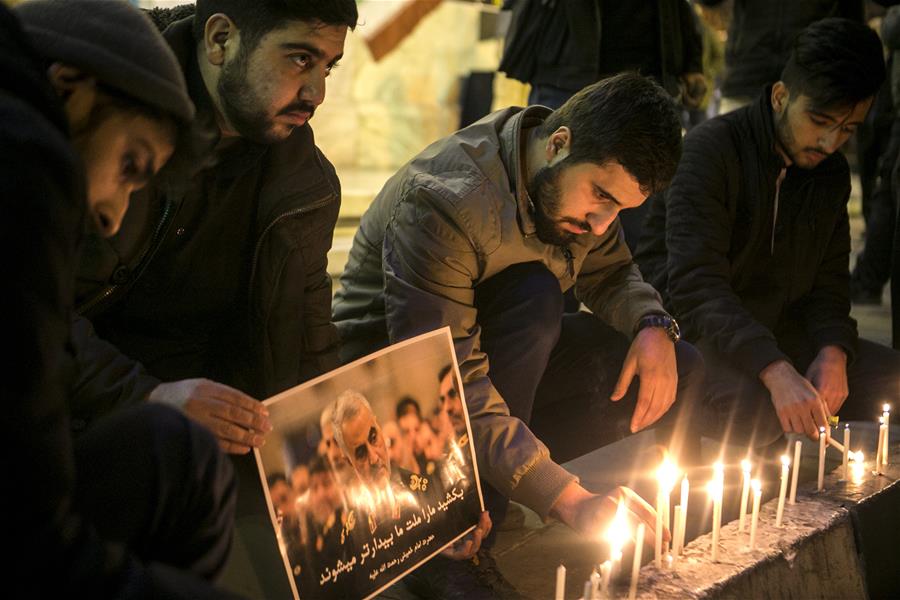 Following United States President Donald Trump's threat on Tuesday of Iran having to pay "a very big price" for Teheran-backed militia forces storming the US embassy in Baghdad, a US drone strike killed Iranian General Qassem Soleimani on Thursday near Baghdad airport.
The US president sought to further intimidate Teheran on Saturday by saying that his country has targeted 52 Iranian sites and would strike "very fast and very hard" should Teheran carry out its vow to avenge Soleimani's death.
For the current occupant of the White House, that is it.
In White House national security advisor Robert O'Brien's words, they consider the matter "resolved".
As if the longstanding standoff between their country and the Islamic republic could be, and has been, resolved in such a crudely simplistic manner. And that there would not be any consequences to be faced.
In saying that he had taken out an enemy — that in his words should have been eliminated many years back but his predecessors were too weak and never had the guts to do so — the US leader may be able to boost his populist appeal as a man of resolve, a man of his word, a reliable protector of US interests.
Yet the protests in dozens of US cities, as well as those in Iran and Iraq, reveal both the fear and prospects of ugly consequences to come.
In his phone conversation with his Chinese counterpart, the Iranian foreign minister urged Beijing to help prevent tensions in the region from escalating.
That is remarkable restraint under the current circumstances, but in no way means Teheran will meekly swallow what the US has dished up.
Although Iran has taken the matter to the United Nations, condemning the killing as "state terrorism", "a criminal act" and "gross violation of the fundamental principles of international law", Iran's UN ambassador said the response for a military action is a military action.
Kenneth M. Pollack, a former CIA official and expert on Iraq and Iran, described the killing as "a tactical move directed at Iran without a wider regional strategy".
Many observers believe Trump has unnecessarily escalated tensions and served Teheran's agenda to drive the US out of Iraq.
Iraqi Prime Minister Adel Abdul Mahdi has already condemned the attack as "an outrageous breach to Iraqi sovereignty" and said the Iraqi parliament will reconsider the US presence in Iraq.
China's foreign minister has condemned the abuse of force in international relations, and said that military adventurism is unacceptable.
If the proposal that the US should use its power, its wealth and its influence to bring the regional powers to the table to resolve conflicts sounds less than pleasant to the US president's ears coming from Beijing, perhaps the fact that it is also the same advice being offered by Pollack and others on his own side will give him pause for thought.