Electric cars to fuel auto trade, says commerce ministry
By Li Fusheng | China Daily | Updated: 2020-01-06 07:39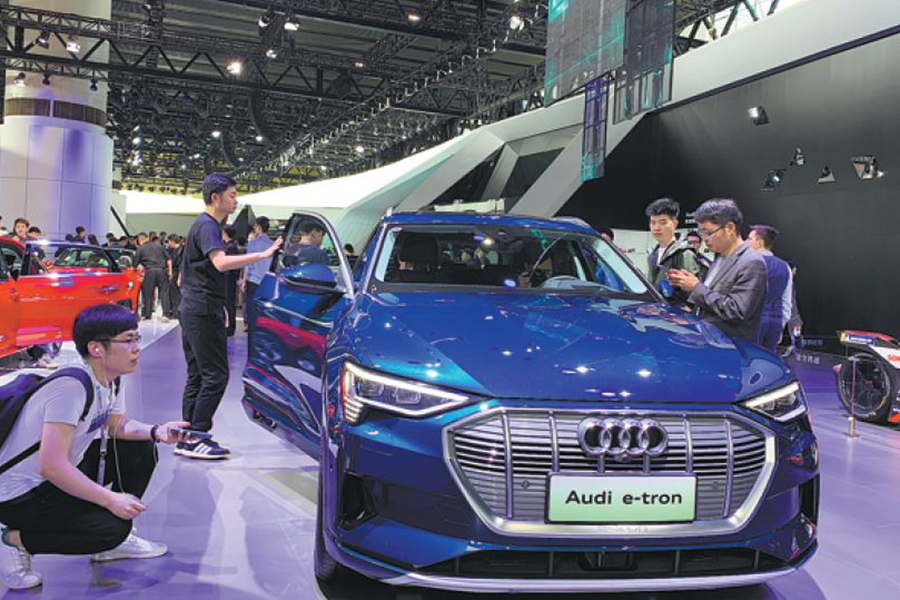 Besides Chinese carmakers, international brands are starting to make China a base for exports. It encompasses new energy and gasoline vehicles as the country has made efforts to further open up its automotive industry, including removing the cap on international players in joint ventures.
German carmaker BMW has made it clear that its plant in Shenyang, Liaoning province, will become the sole site of production for its electric iX3 SUV globally.
It has also partnered with Chinese carmaker Great Wall Motors to co-develop and produce electric MINI vehicles for Chinese and overseas markets.
Daimler has a similar plan. It joined hands with China's Geely, its largest shareholder and owner of Volvo, to produce electric smart-branded cars. They are expected to hit the global market around 2022.
Tesla's China plant, which started production in October, was designed to produce cars for neighboring regions as well.
GM and Volvo started to export their China-made gasoline vehicles years ago and Volkswagen has plans to sell China-made vehicles to Southeast Asia.
The ministry also expects exports of used vehicles to grow further, saying there is huge demand for affordable and reliable vehicles in developing countries.
Despite the gap with Germany, Japan and the US, China overtook South Korea in terms of the sector's overall competitiveness. And the 250 million vehicles on Chinese streets mean great potential for exports.
China kicked off its official program to export used vehicles in May 2019. The landmark program first began in nine cities, including Beijing, Jining and Qingdao in Shandong, as well as Guangdong province.
The ministry said the potential for used vehicle exports from China is "huge", saying that in most developed markets exports account for roughly 10 percent of used vehicle sales.
In countries like the United States, used vehicle sales are usually twice the number of new car sales.
In China, however, sales of secondhand cars totaled 13.82 million in 2018, less than half of new vehicle deliveries, according to statistics from the China Automobile Dealers Association.
"In three to five years, exports of used vehicles from China could reach hundreds of thousands," said the ministry.