China helps bring peace, security to Africa
Share - WeChat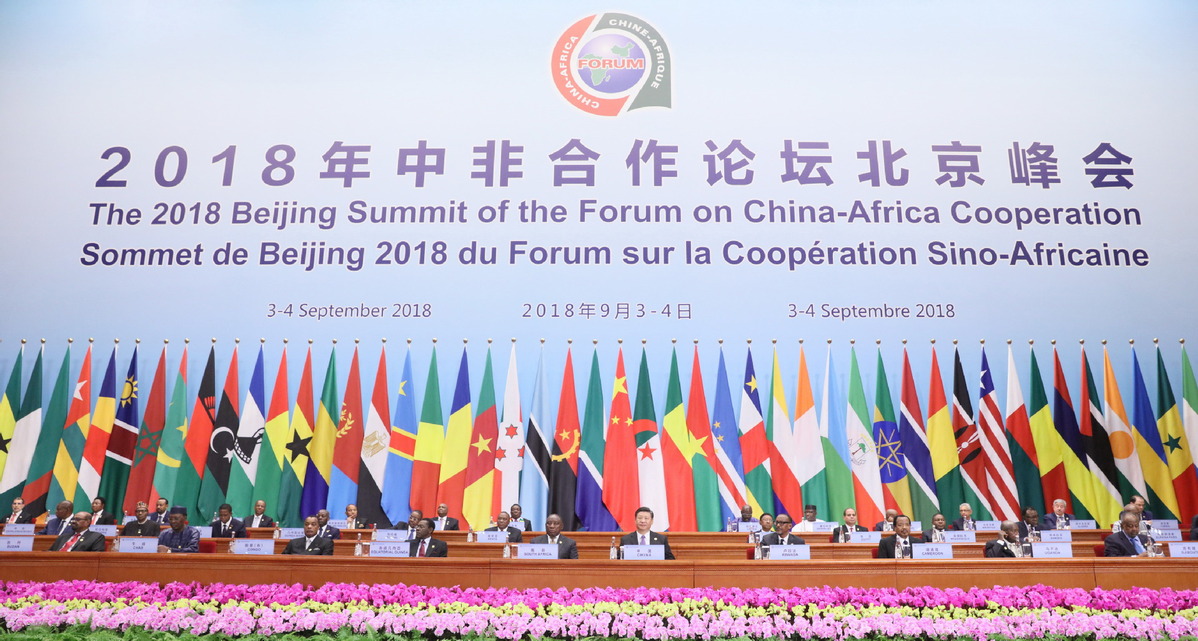 China, with over 5,000 years of civilization, has always cherished peace. This is reflected through its commitment to upholding peace and maintaining world peace through development.
Beijing's efforts to safeguard its national sovereignty, independence and territorial integrity, and its continued assistance in strengthening peaceful development and bilateral cooperation in Africa, have been steps toward implementation of the African Union Agenda 2063, a master plan for transforming Africa into a global powerhouse of the future, as well as the Forum on China-Africa Cooperation Beijing Action Plan (2019-21).
This shared desire reflects the common aspiration for a community of shared destiny, including stability, change and progress.
Since 1954, China has adopted a policy of noninterference. It is derived from the Five Principles of Peaceful Coexistence, which are mutual respect for each other's territorial integrity and sovereignty, mutual nonaggression, mutual noninterference in each other's internal affairs, equality and cooperation for mutual benefit, and peaceful coexistence.
The principle of noninterference has been China's modus operandi in its investment and economic interactions with Africa and the rest of the world.
The September 2019 white paper "China and the World in the New Era" notes that China is the biggest contributor to world economic growth. Since the 18th Communist Party of China National Congress in 2012, China has implemented the concepts of innovative, coordinated, green, and open and inclusive development.
The Belt and Road Initiative and FOCAC have played key roles in peaceful development. China has invested billions of dollars in extending loans for roads, railways, ports and other major infrastructure projects in Africa.
Despite the major infrastructure projects taken up in Africa, the continent still struggles to ensure peace and stability. Interstate and intrastate conflicts, terrorism and piracy are becoming impediments to massive Chinese investments in Africa.
To mitigate such threats, China began to build its first overseas military base on the coast of Djibouti, a country in the Horn of Africa, in April 2016.
In his address to the 2015 United Nations General Assembly, President Xi Jinping pledged $100 million in military assistance over five years to support the peace and security architecture of the African Union, a continental union of 55 member states.
This was done through initiatives such as the Africa Capacity for Immediate Response to Crisis and the African Standby Force. Xi, during the 2015 Forum on China-Africa Cooperation, pledged to channel funds into a China-Africa Peace and Security Fund for peacekeeping, counterterrorism and anti-piracy efforts, military assistance and 50 programs related to law and order.
During the 70th anniversary celebrations of the founding of the People's Republic of China at the UN headquarters in New York, State Councilor and Foreign Minister Wang Yi said that more than 2,000 Chinese peacekeepers were defending peace in Africa. He said the Chinese Navy has guarded more than 6,700 ships during escort missions in the Gulf of Aden and waters off the coast of Somalia, which is also in the Horn of Africa. Additionally, China has assisted the Democratic Republic of Congo in battling the Ebola virus outbreak.
Guided by principles of good faith, sincerity and shared interests, China has played a major role in Africa's peace and security. On the other hand, African countries need to strengthen their partnerships with China in the UN Security Council, in order to successfully implement their peace and security architecture.
The author is a senior policy adviser with the Africa Policy Institute. The views do not necessarily reflect those of China Daily.