Nation sets rapid pace with 5G development
Share - WeChat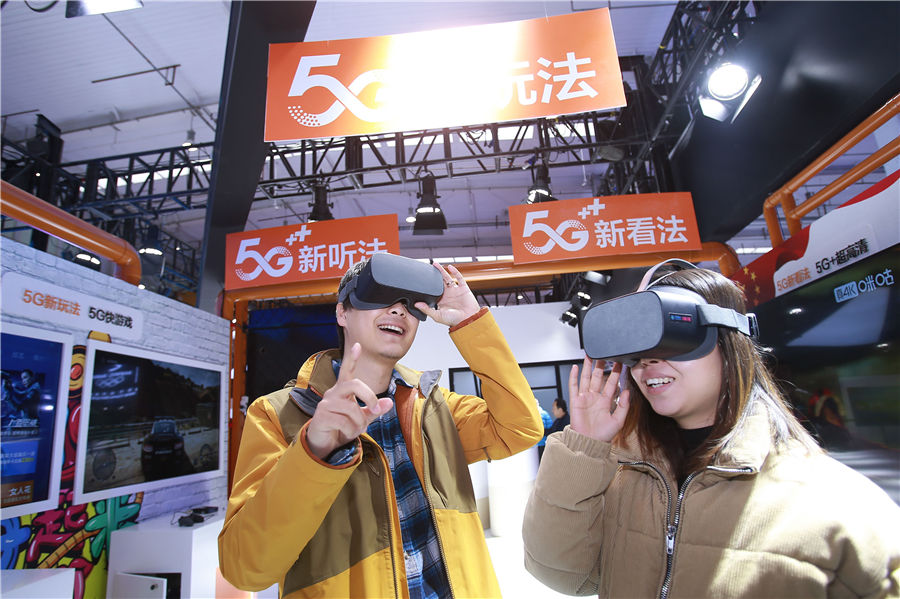 Wang Jianzhou, senior consultant with the Global System for Mobile Communications Association, said: "Despite the different estimates, there is a consensus that the rapid deployment of 5G in China will offer a sound digital infrastructure for more efforts to generate concrete benefits for both businesses and consumers. It will inject new vitality into the push for high-quality growth."
He said 5G is not a simple technology. It is a platform to link the telecom industry with other sectors-the fundamental difference between 4G and 5G.
"The whole world is fascinated with 5G. It is high time to turn this overwhelming enthusiasm toward the new technology into concrete efforts to promote its wider use," Wang Jianzhou added.
A wide variety of industries-mining, transportation, education, healthcare, manufacturing, agriculture and others-are scrambling to team up with Chinese tech companies for innovative 5G applications.
Significant progress has been made. For example, in March, the world's first 5G-based remote surgery on a human brain was conducted on a patient with Parkinson's disease.
With technological support from Huawei and China Mobile Ltd, a doctor in Sanya, Hainan province, remotely operated surgical instruments to implant a deep brain stimulator, known as a "brain pacemaker", into the patient in Beijing, about 2,500 kilometers away.
Ling Zhipei, chief physician at the First Medical Center of the Chinese PLA General Hospital, conducted the three-hour surgery. "The 5G network has solved problems like video lag and remote control delay experienced under the 4G network, ensuring a near-real-time operation," Ling said.