Nation sets rapid pace with 5G development
Share - WeChat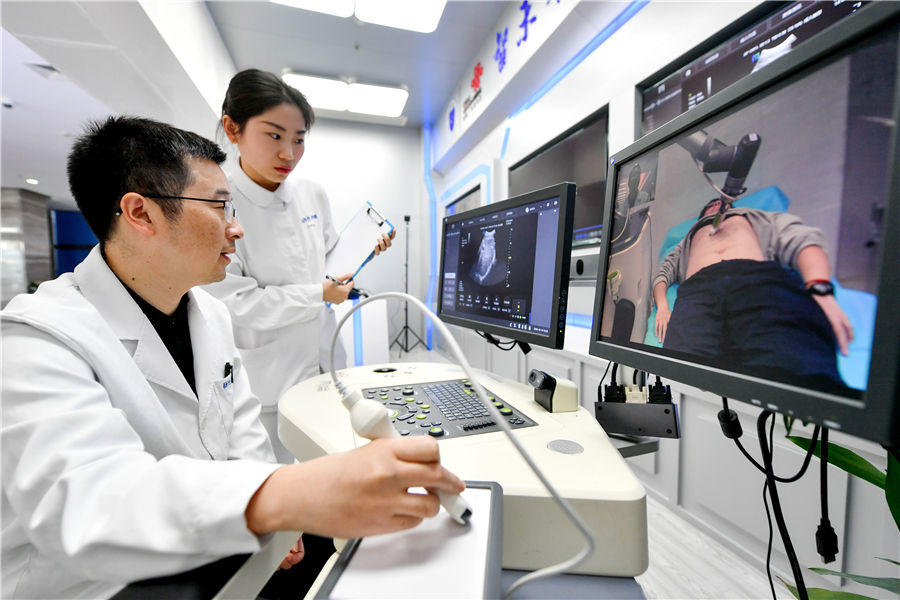 Hospitals in China have since conducted a string of 5G-enabled remote surgeries, as they strive to tap the latest technologies to solve problems such as insufficient medical resources in poor regions.
Derek O'Halloran, head of Shaping the Future of Digital Economy and New Value Creation at World Economic Forum, said China is one of the most active 5G markets in the world. It is at the forefront of applying the technology in manufacturing, healthcare, media and other sectors.
Chen Hong, chairman of Hina Group, a Chinese investment company that has recently funded 5G-related startups, said that as the technology deepens integration between digital technologies and traditional sectors, it will also play a new role in spurring China's burgeoning digital economy to a new development stage.
"4G has triggered a boom in China's consumer internet applications. But the nation has no star companies that excel in using digital technologies to serve businesses. That is in sharp contrast to the US, where consumer internet companies and enterprise internet companies are thriving in tandem," Chen said.