Science, tech key to global mobile internet conference
By Cheng Yu | chinadaily.com.cn | Updated: 2020-01-09 16:53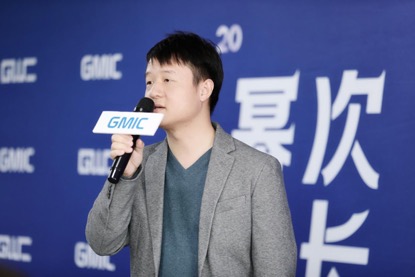 Companies with DNA in science and technology are likely to achieve rocketing growth in the next decade as science and tech is playing an increasingly apparent role in driving business, according to industry insiders.
"Science and technology is very likely to play a dominant role in promoting a company's business growth in the coming 10 years," said Kuan Datong, chief editor for content for the Global Mobile Internet Conference, an annual mobile internet event.
"The world has witnessed 5G, chipsets and artificial intelligence being quickly applied to different sectors and gaining a wider presence, all driven by science and technology," he said.
He made the comments at the launch ceremony of the 2020 GMIC, which is set to start in late April this year. Founded in 2009, the conference is considered one of the leading influential mobile internet conferences, with participation in the past by renowned individuals including Stephen Hawking and Tencent CEO Ma Huateng.
Zhou Changhua, CEO of the Great Wall Club, the initiator of the GMIC, said that the conference, which is entering its 12th year, aims this time to "explore the next-generation technology wave and potential growth engines."
"With a theme of 'N-times growth', we hope to inspire more companies and entrepreneurs to find their inspiration for innovative growth in the next decade," he said.
In this year's GMIC, young firms and entrepreneurs will become a new focus as emerging young power has geared up as a new force in the technology and internet sector.