Macedonian Seagull swoops into Beijing
By Chen Nan | China Daily | Updated: 2020-01-10 08:20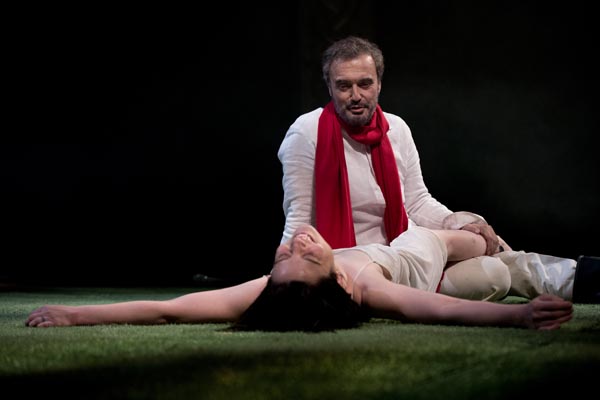 When Russian writer Anton Chekhov's play, The Seagull, premiered on Oct 17, 1896, at the Alexandrinsky Theatre in St Petersburg, it was more of a lame duck than the soar away success its creator had hoped it would be.
A total failure, the response left Chekhov disappointed. However, two years later in 1898-under the directorial eye of the great Konstantin Stanislavski-Moscow Art Theatre produced the play again to wide acclaim. This success led to adaptations of the writer's subsequent three plays, Uncle Vanya, Three Sisters and The Cherry Orchard, and finally gain Chekhov the onstage recognition he deserved.
For Chinese audiences, The Seagull is arguably the best known of the writer's works. It was adapted by the Beijing People's Art Theater in 1991 with a translation by Chinese scholar Tong Daoming. Gathering a venerable cast of veteran Chinese actors, including Pu Cunxin, Xu Fan and Yang Lixin, the play was directed by Oleg Efremov, the chief director of Moscow Art Theatre. It was so well received that it is still being staged to this day.
On Jan 21, a production of The Seagull by the Macedonian National Theatre-which was founded in 1945 and is the country's oldest and largest theater institution-will make its debut at Beijing's Poly Theater.
Directed by the promising young Macedonian director, Nina Nikolikj, it premiered at the Macedonian National Theatre on Dec 18, 2018. All of the original cast members will perform in Beijing, including Zvezdana Angelovska, Nikola Ristanovski and Petre Arsovski.
The performance will be one of the highlights of the ongoing 20th Meet in Beijing International Arts Festival, which runs from Jan 6 to Feb 4, which sees over 700 artists from 11 countries gather in the capital.