Fight against graft should be intensified
By Wu Ge | China Daily | Updated: 2020-01-13 07:54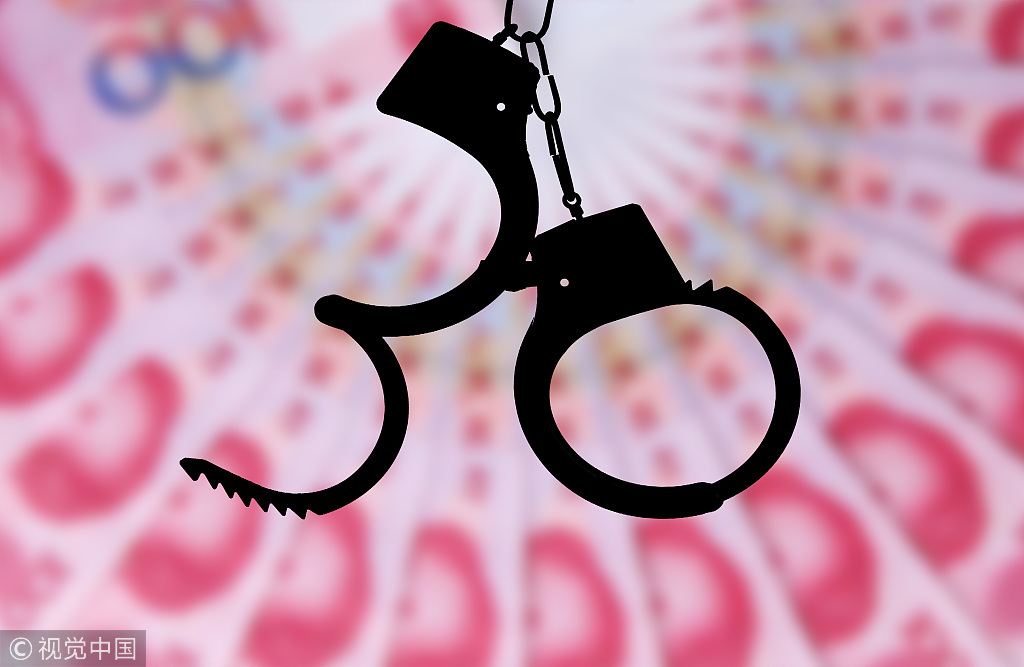 Under the strong leadership of the Communist Party of China Central Committee, and in accordance with the rule of law, China's discipline inspection and supervision work made some remarkable achievements in 2019.
Last year, the central discipline inspection and supervision team conducted two rounds of regular re-inspections and one round of special re-inspections on poverty alleviation work, covering 108 Party organizations of local governments and units, more than half of all Party organizations the inspection work was supposed to cover as required by the 19th CPC Central Committee.
The inspection work extended to villages and communities, too, with higher-level inspection authorities covering 11,000 towns and townships, 59,000 departments, enterprises and institutions, and 225,000 village-level Party organizations.
The discipline inspection and supervision organs at all levels intensified their efforts to enforce discipline, bringing the fight against formalism and bureaucratism into the fold of political supervision and making it a primary task of rectifying the "four winds" of formalism, bureaucratism, hedonism and extravagance.
From January to November 2019, discipline inspection and supervision organs nationwide investigated 62,800 cases involving formalism and bureaucratism, punishing 91,300 Party members. They also dealt with 51,100 cases related to violation of the eight-point provisions of the CPC Central Committee, meting out punishments to 71,800 Party members and officials, of whom 51,200 were given disciplinary and administrative punishments.
The Central Commission for Discipline Inspection and other agencies made solid progress last year in the campaign to address prominent problems related to infringement on people's interests. From January to November, discipline inspection and supervision officials investigated and dealt with 70,800 cases of corruption and misconduct related to poverty alleviation work, and punished 99,000 people.
Since the launch of the campaign, discipline inspection and supervision organs across the country have investigated 47,200 corruption cases related to officials offering "protection umbrella" to mafia-style groups, punishing 54,500 Party members and officials, and handing over 6,393 people to judicial authorities for further investigation.
Adhering to the principle of "no restricted zones, full coverage and zero tolerance" and using such multiple methods as "containment, high pressure and long-term deterrence", discipline inspection and supervision organs investigated both bribetaking and bribe-giving cases last year. From January to November, they filed 555,000 cases for investigation, punished 485,000 people for violating Party and administrative discipline, and transferred to procuratorial organs 19,000 people for suspected crimes.
Also, a total of 1,841 fugitives, including 816 Party members and State employees, were brought back from abroad and 4.091 billion yuan ($144.1 million) recovered from them last year. And of the 100 fugitives on Interpol Red Notice, 60 were arrested.
Besides, comprehensive measures were taken to promote discipline inspection and supervision system reform as part of the efforts to improve its legal as well as overall standard. But despite these achievements, we should keep in mind that the fight against corruption is still serious and complex, and comprehensive and strict governance of the Party remains a long and arduous task.
Given that the Fourth Plenary Session of the 19th CPC Central Committee laid out a strategic plan for upholding and improving the system of socialism with Chinese characteristics, and promoting modernization of the national governance system and governance capacity, and set new requirements for strengthening the comprehensive governance of the Party, the discipline inspection and supervision organs at all levels should take measures to reinforce political supervision, and intensify oversight of poverty alleviation work, in order to facilitate the building of a moderately prosperous society in all respects.
Greater efforts need to be made to eliminate corruption and address the prominent problems that prompt people to engage in corrupt activities. We need to continue catching the "tigers" (high-ranking corrupt officials) and swatting the "flies" (lower-level corrupt officials) at home, and pursuing fugitives overseas and recovering stolen assets from abroad to win the fight against corruption.
Furthermore, comprehensive measures should be taken to reform the discipline inspection and supervision system, in a bid to strengthen the institutional mechanism, improve the oversight system of the Party and the State, strengthen supervision over the use of power, and further translate institutional advantages into effective governance.
The author is vice-president of the Chinese Academy of Discipline Inspection and Supervision. The views don't necessarily represent those of China Daily.