Talent project gives Alibaba global edge
By He Wei in Shanghai | China Daily | Updated: 2020-01-14 07:56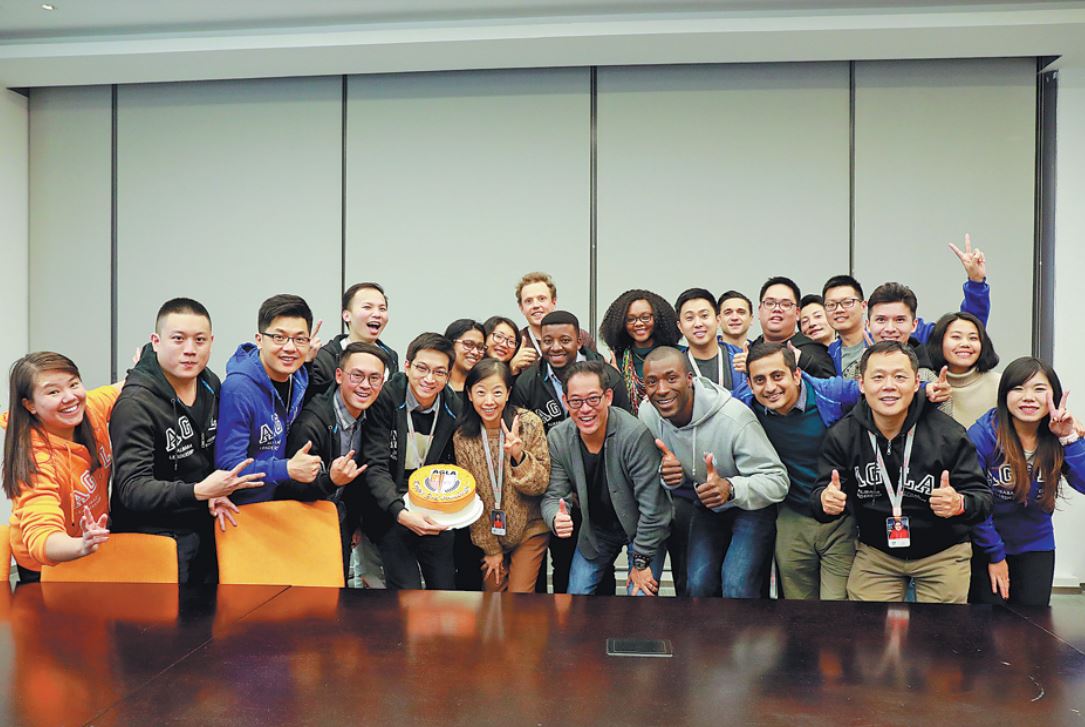 "We adjusted the rotation arrangement because we would prefer candidates to command an in-depth understanding of a certain business, which has grown quickly in scale and complexity just over the past two years," Yao said.
For Baitie, though, she got the opportunity to zoom in on multiple business segments a little further through special projects-such as the African Netrepreneur Prize Initiative that digitally empowers young local business owners and the eFounders training program which aims to transit the current resource-intensive approach to an ecosystem-driven approach backed by technologies and ideations.
"The positive social impact is obvious and China experience adds a lot of value here," she said. "We provide business knowledge and implement in a way that takes into account different cultural nuances."
Understanding cultural differences is a pivotal but often-neglected element as companies branch out to other markets. For 29-year-old associate Shin Jang-hwan, his South Korean affiliation has given him an edge, enabling him to outperform his peers, and it proved a blessing for Alibaba's overseas expansion.
Joining the company's smart logistics arm Cainiao Network, Shin said he and other international colleagues naturally hold an insider's view on local knowledge and are more apt at interpreting policy guidance and its implications for businesses.
"For instance, as top leadership changes in South Korea, I tend to keep an eye on the impacts on labor policies. Because overseas warehouse deployment is a labor-intensive industry, any policy change could exert an impact on our business," he said.
While the work has put newly recruited associates into uncharted water, Gary Topp, Baitie's line manager who also graduated from the sister AGLA program, has much experience to share. He is now the lead for AliExpress' Central and Eastern Europe business, overseeing a team of seven from business strategy to execution.
"The first thing (about the program) is to help understand Alibaba as a company. It is quite complicated, especially for foreigners, so it's meaningful to deepen understanding of Chinese culture and language and help put things in a bigger context," Topp said.
He said the AGLA legacy is conducive to his coaching of subordinates like Baitie, who have strong capabilities but need guidance to understand the challenges not just about the work, but also life at Alibaba and in China.
He has seen first hand how Chinese technologies and business models can be of relevance to other markets. For instance, popular functions like image search and influencer endorsement via livestreaming are quickly gaining traction in Poland, a market where Alibaba is experiencing exponential growth.
"It's quite exciting to live here because a lot of the innovation is coming from China," he said. "The speed of changes here is fascinating and I would see myself making a bigger contribution by staying here rather than outside (of China)."
Yao agreed. He said a majority of AGLA/AGTD graduates have risen quickly up the career ladder to become the backbone of respective international businesses.
"Their winning recipe is a combination of strengths in knowing the Alibaba culture, the business itself and the local market. They are quickly gaining skills and experience and at the same time bolstering the growth of our diverse and complicated businesses," he said.