Why does Geely want to sit in the driver's seat of 007 car?
CGTN | Updated: 2020-01-14 09:30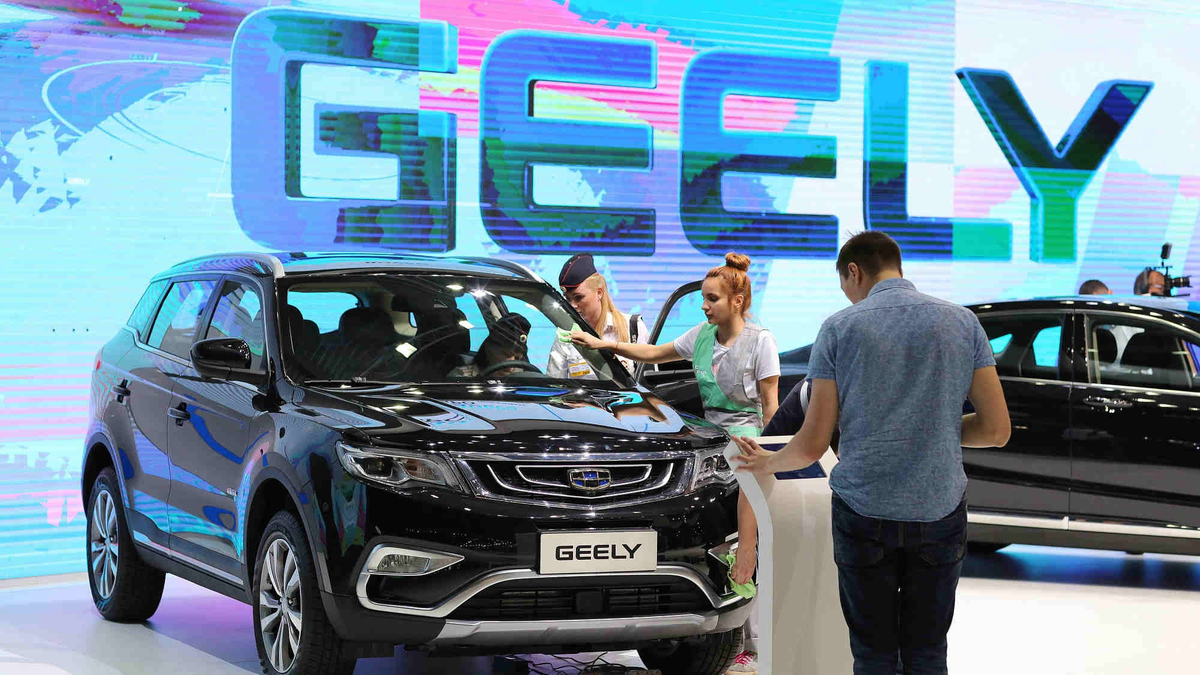 Editor's Note: Matteo Giovannini is a finance professional at ICBC in Beijing and a member of the China Task Force at the Italian Ministry of Economic Development. The article reflects the author's opinions, and not necessarily the views of CGTN.
According to a news report from Financial Times, Chinese company Zhejiang Geely Holding Group is in talks with Aston Martin's top management and shareholders for the opportunity to take a stake in the British luxury car maker.
The possible investment in Aston Martin is facilitated by the fact that the British company is in big financial trouble and that the recently announced results for 2019 show that profits are almost half of those in 2018 due to the weak European market.
Geely is a group originally established in 1986 as a refrigerator maker. The acquisition of a failing SOE gave Geely the chance to start manufacturing motorcycles in the 90s, then to start producing small vans and in 1999 it finally received state approval to manufacture automobiles.
The company hit the news several times for its M&A deals such as its acquisition of Volvo and Lotus and its buying a stake of about 10 percent in Mercedes-Benz's parent company Daimler. All these deals have given Geely the opportunity to become a recognized brand outside of China and a trustworthy partner for traditional Western car makers.
In this sense it is not surprising to hear its interests in buying a stake in a famous British brand. This is actually inevitable and quite understandable that a Chinese car producer that is financially healthy and eager to develop sees the opportunity as a bargain and decides to step in with an investment as the Aston Martin share price drops to the floor,
The financial trouble of Aston Martin is just one of the reasons that can explain this strategy. For Geely, this represents a golden opportunity which cannot be missed in terms of enriching its brand portfolio and finding a way for a stronger integration with other brands.
The potential acquisition of a stake could definitely have a positive impact on Geely's cost structure with savings in terms of production due to economies of scale and could provide an opportunity to combine two luxury brands such as Aston Martin and Lotus. The deal also presents Geely with an opportunity to acquire technologies and know-how to improve its own best practices and develop ad-hoc projects such as the one currently ongoing with Daimler running the Smart city car brand through a joint venture out of China.
Integration is nowadays a keyword in the automotive industry all over the world. There are several cases of famous carmakers trying to find partnerships through M&A operations in order to increase their scale and geographical coverage.
China is no different from this global trend and it is even boosted by the fact that its car market is the world's largest though it is currently affected by a slowdown after years of growth. Thus it is expected that Chinese cash-rich automakers will find convenient opportunities to grow through strategic alliances with foreign partners in a future market that will see big multinational firms on one side and several tech startups on the other side competing in the market.
The car industry is currently changing fast through a widespread usage of technology and digitalization and the shift to electric and self-driving vehicles is forcing carmakers to reimagine their business model. All these new technologies require heavy investments that cannot be held by a single player but require cooperation among carmakers in order to share R&D and create new technologies.
There is one more reason why the deal is attractive for Geely and we need to look back at history. Aston Martin is a 107-year-old UK business that represents the dream of everyone who has ever watched fictional British secret agent James Bond or 007 movies. It is a brand that directly competes in the same market segment with the Italian carmaker Ferrari and has a reputation of luxury, technology, adventure and prestige. The acquisition could help to improve Geely's own brand awareness even outside of China where people are still not totally convinced by the value and the quality of Chinese cars.
The Chinese car industry is following the same path of the Chinese tech industry where brands such as Huawei or Xiaomi were at first considered cheap and of not good enough quality but with time customers in the West have started to recognize that the premium price paid to Apple or Samsung was not justified in terms of technology offered.
The potential deal could be seen as a milestone for Geely's growth and future leadership in the automotive market when one day a Chinese carmaker will directly compete with the major Italian, British and German brands that have benefited from the trust gained worldwide along their centennial history.