Esports is preferred career among the youth, survey finds
By He Qi in Shanghai | China Daily | Updated: 2020-01-16 09:12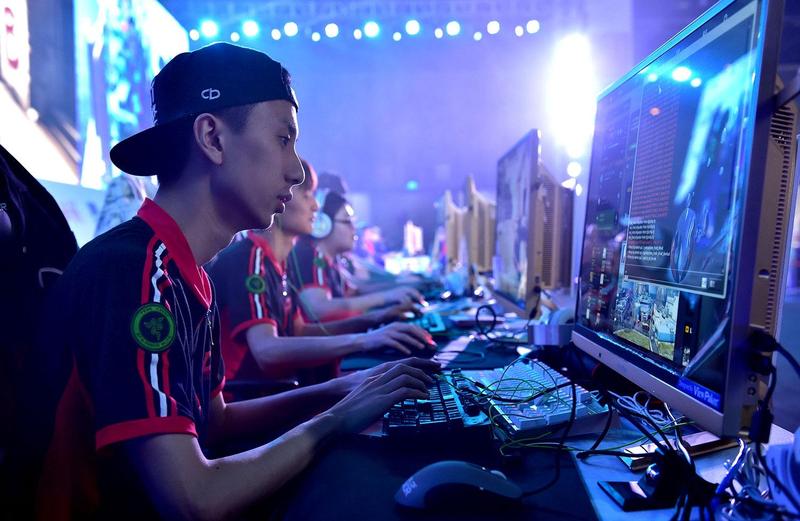 Esports is the preferred career choice for those born between 2000 and 2010, according to a recent survey released in Shanghai.
Initiated by He Lingfeng, a psychology professor at Shanghai University of Sport, the report was based on a survey of more than 2,000 students from primary school to high school in Shanghai and data collected from the service center of 12355 Shanghai Youth Online.
It covered a range of issues such as the participants' interests, future career plans, the purpose of learning and the importance of life values.
According to the report, about 50 percent of respondents said they were most interested in animation and esports in their daily lives, followed by social issues, fashion and cosmetics, apparel and accessories, and international news.
With regard to their future ambitions, becoming a wealthy person was the most popular choice. This was followed by becoming a gastronome, remaining an ordinary person, becoming an entrepreneur and an esports star.
"The reason I did the report was because society knows little about this particular generation, which is very different from others," He said.
"The overall feeling about these young people is that they are very diverse, unlike those who were born in the 1950s, 1960s and even the 1970s sharing very similar ideas and values."
Above all, he added, they are a group of confident children.
"In the face of their own diseases, including emotional problems, they are very calm and will take the initiative to seek help from doctors and professional institutions, and they are not afraid to tell others about their wounds," He said.
In particular, He said he found it "very interesting" that many young people are hoping to become professional esports players. It is an undeniable fact that esports had become a serious occupation, with 75 esports players becoming national athletes last year.
According to the Shanghai Esports Industry Development Evaluation Report released in June, the revenue generated from the esports market in Shanghai increased from 7.02 billion yuan ($1.02 billion) in 2016 to 14.64 billion yuan in 2018.
In response, many colleges have introduced related majors. The Shanghai University of Sport, for example, launched an esports commentary major in 2018 for cultivating talent in the field.
"The parents of the post-2000 generation are willing to give autonomous rights to their children, which results in the youth having decision-making power to choose what they like and what they want," He added.
Guo Ran, a freshman who majored in medical technology at Shanghai University of Sport, said many of her friends like to play games and pay attention to esports.
"It has become a competition event in the Asian Games, which means society is serious about esports, and there is a huge market for esports commentary," Guo said.
Guo said she would like to become a rehabilitation therapist for a soccer team, a longtime dream of hers.
Guo said she considers health to be the most important aspect in life, and she is not alone. With regard to what her peers in the survey value the most in life, health was ranked first, followed by wisdom, emotion, wealth, charm, power and fame, according to the report.
The survey also found that 40.3 percent of respondents saw studying hard as a means of achieving their goals, while 27.2 percent saw it as a form of contribution to society.