Huawei claims of US fail to convince: China Daily editorial
chinadaily.com.cn | Updated: 2020-01-19 21:56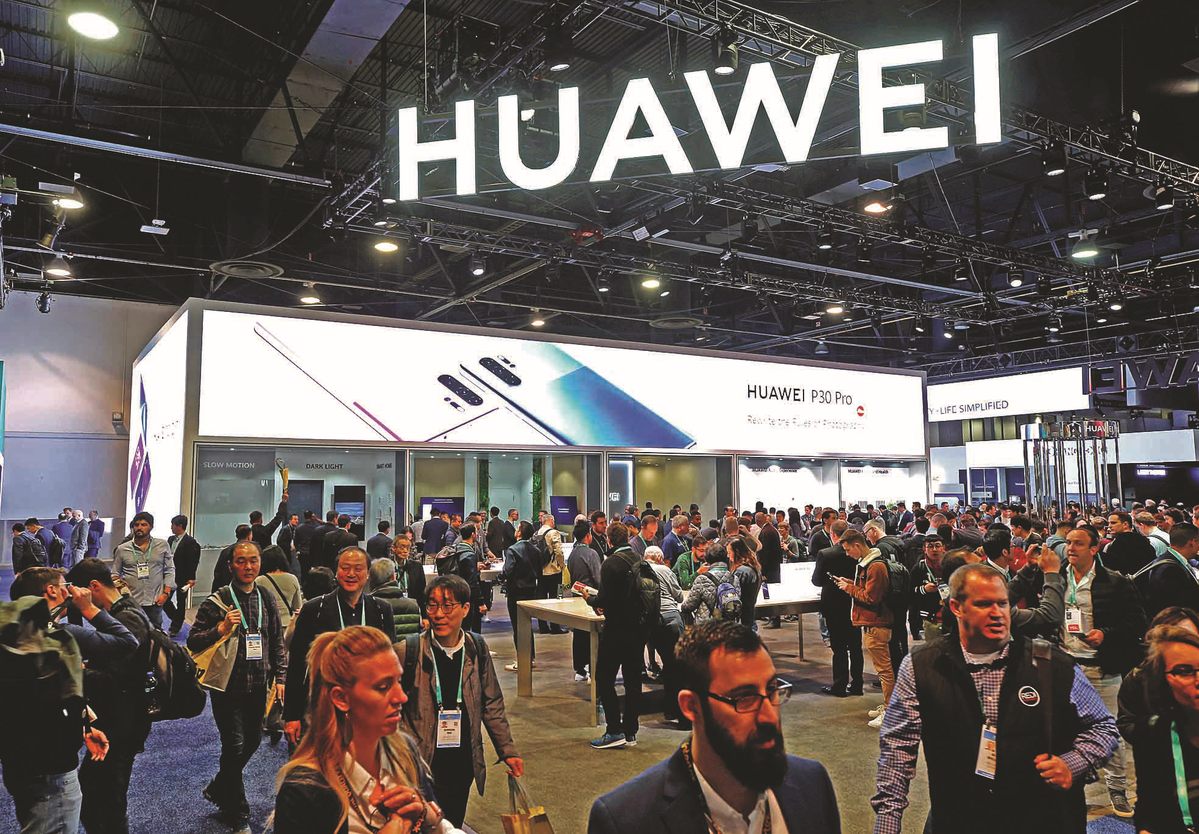 Simply by speaking the plain truth and saying that he is "against taking a product off the market just because there is a possibility that something might happen", German Interior Minister Horst Seehofer provided some headline news for the US media.
That is because the product he was referring to in his remarks in a Saturday interview with a local media outlet was Huawei and the development of his country's 5G network.
That his remarks should prove so newsworthy in the United States lays bare how sensitive the topic is, and how much pressure Washington has sought to impose upon its ally to ban the Chinese company.
While insisting that Germany must be protected against espionage and sabotage, Seehofer highlights that the US claims against Huawei are unsubstantiated and estimated that shutting out Chinese providers could delay building Germany's 5G network by five to 10 years.
It is not yet known if US Ambassador to Germany Richard Grenell will rebuke the top security official of Germany as he did German Economy and Energy Minister Peter Altmaier in November, when the latter contrasted the US' spying on Germans, including Chancellor Angela Merkel, to the US' unfounded warnings that Huawei represents a national security threat.
But one thing is for sure, the rationality reflected by Seehofer's claims will only spur the US administration to continue to demonize Huawei in the country.
However, being unable to substantiate its charge with any concrete evidence, or offer any feasible alternative options — no US companies can replace Huawei — the US' lobbying holds little water.
British Prime Minister Boris Johnson, who reportedly uses a Huawei phone himself, also criticized the US for not giving him a plan B while trying to coerce his government to ban Huawei, a long-time partner of the United Kingdom.
Which means if the US cannot satisfy the European countries' urgent needs to upgrade their network — which is not only about faster entertainment software, but also more efficient research, industries and governance — its allies will have no choice but to continuously add insult to the US' perceived injuries.
Grenell said Altmaier's claims were "an insult to the thousands of American troops who helped ensure Germany's security, and the millions of Americans committed to a strong Western alliance".
Highlighting that emotional blackmail appears to be Washington's ploy of choice now, Grenell's indignation was echoed by Robert O'Brien, national security adviser to the White House, who noted that the US was "a country that sacrificed a lot of blood and wealth during the Cold War to protect Germany".
All three major German telecom operators have been closely cooperating with Huawei, as have those in many other European countries. Even if some European politicians are willing to stand on the shaky moral high ground claimed by the US, the market and industries, with the local telecom operators as representatives, will not, particularly when the "protection" the US is touting comes at the cost of other countries' development and their dignity.