Thousands lose power as striking French workers pull plug
By EARLE GALE | China Daily Global | Updated: 2020-01-23 09:52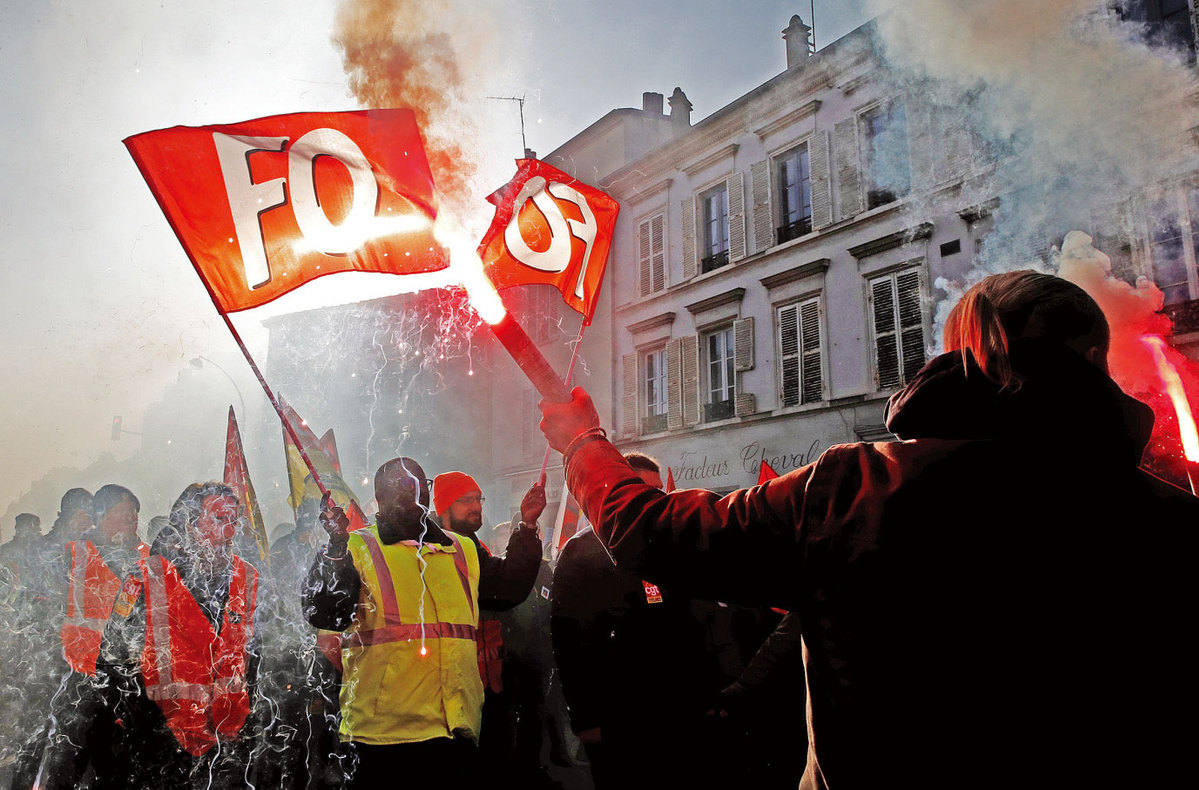 Striking French workers looking to bring the government to its knees in a dispute over proposed changes to the nation's pension system upped the ante on Tuesday by pulling the plug on thousands of people in a massive power outage.
Between 30,000 and 35,000 people in suburbs to the south of Paris reportedly lost power after disgruntled energy workers flicked the switch. Paris Orly Airport and the Rungis International Market, which the Daily Mail describes as the world's largest wholesale fresh food market, also lost power but backup generators ensured minimal disruption.
The CGT-Energie union said it caused the outage because it wanted to do something that would "have an impact on the economy and, above all, make ourselves heard", the Guardian newspaper reported.
The union said 30,000 energy workers had participated in the industrial action.
Franck Jouanno, a CGT-Energie representative, told French media: "It's not the end of the world to have a power cut. In general, it doesn't last more than a morning."
But energy company Enedis was furious and said it plans to take legal action against the union for what it said was "an act of spite".
Secretary of State Julien Denormandie told the 24-hour rolling news channel BFMTV that the power outage was unacceptable.
"Can you imagine, not only the inconvenience, but that people were put at risk?" he asked the broadcaster. "It's scandalous, it's irresponsible and it destroys dialogue."
The power outage came a mere 24 hours after public transportation drivers returned to work after six weeks of strikes and disruption aimed at showing their disapproval of the government's proposed pension reforms. They reportedly went back to work for financial reasons but have vowed to continue to oppose the overhaul.
While the CGT is continuing its industrial action, France's biggest union, the CFDT, has voted to halt its strikes and protests after the government made concessions, prompting tension between the two major unions and claims that the CFDT had "sold out".
The lengthy strikes were triggered by President Emmanuel Macron's desire to create a single, points-based national pension system to replace the 42 existing government pensions. Macron said he wants the new system to be fair and to treat all French workers equally, but some unions have complained that it will leave their members worse off financially, and possibly needing to work for longer before they will be able to retire.
The final version of Macron's proposed reforms will be presented to the council of ministers on Friday, ahead of Parliament debating the issue.
The CGT called for further protests across France on Wednesday, Thursday, and Friday in what French media say will be a crucial week in the standoff.