Big SOEs' help handy in hour of need
By Zhong Nan | China Daily | Updated: 2020-02-04 07:14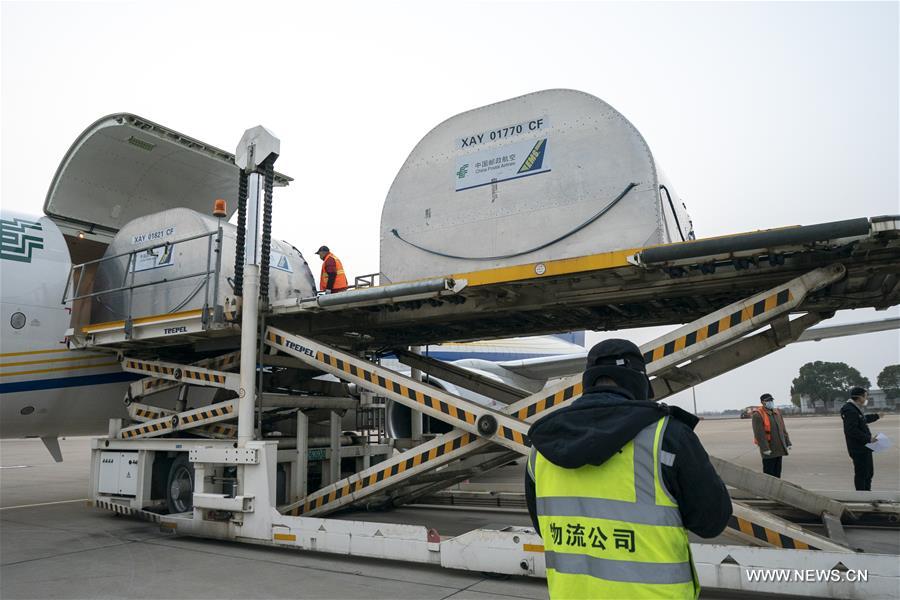 Centrally-administered State-owned enterprises, based on their business expertise, have offered 18 free services and purchased more goods from overseas for preventing and controlling the novel coronavirus epidemic across the country, according to China's top State assets regulator.
The central SOEs, including China Post Group Corp and State Grid Corp of China, have offered free services including air cargo transportation of qualified epidemic control materials, power charging for epidemic prevention vehicles and disinfection of medical aid to combat the outbreak of 2019-nCoV, according to information released by the State-owned Assets Supervision and Administration Commission of the State Council.
Hao Peng, chairman of the SASAC, has urged central SOEs involved in industries such as energy, telecommunications and transportation to efficiently organize production, ensure stable supply and timely services, and build basic infrastructure for epidemic prevention and control throughout China.
The commission also asked central SOEs from goods reserves, agricultural products trade and retail sectors to deploy resources to ensure logistics scheduling and goods supply in Central China's Hubei province.
About 11 SOE hospitals and 6,000 medical personnel have participated in the front-line prevention of the disease in Hubei. Central SOEs from the infrastructure sector have been required to provide high-quality service to build Huoshenshan and Leishenshan makeshift hospitals, and related support facilities in Wuhan.
In addition to donating over 1.8 billion yuan ($260 million) of financial support to Hubei and other regions by the end of last week, central SOEs from construction, civil aviation, foodstuff, salt production, energy and power sectors have all taken multiple measures including increasing food supplies, boosting the productivity for epidemic prevention and controlling goods to win the battle against the epidemic.
China Petrochemical Corp (Sinopec), China National Petroleum Corp, China General Technology (Group) and Sinochem Group have all raised their production volume in manufacturing more epidemic prevention and control goods such as facial masks, gloves, thimerosal and polypropylene to ensure sufficient supply nationwide.
Xinxing Cathay International Group Co, another central SOE supporting logistics materials, will supply more than 100,000 units of protective clothing, a large number of antibacterial soap, hand sanitizer, ethanol and disinfectant to increase support of necessary materials to curb the spread of infection caused by the new virus.
Lian Fengguo, president of China Grain Reserves Group's Hubei branch, said the grain stored by the central government in Hubei can supply people in the province for more than six months, and the company will further ensure rice and edible oil supplies in Hubei, as well as enhance its services in grain processing, transportation and distribution.
Apart from increasing the supply of rice, vegetables and edible oil in Hubei province, COFCO Group, China Resources Group and China Grain Reserves Group, which manage businesses in foodstuffs and grains, have also tightened their supervision on retailers to prevent speculations.