Vehicle sales targets slashed in wake of virus outbreak
By Li Fusheng and Zhang Dandan | China Daily | Updated: 2020-02-10 11:04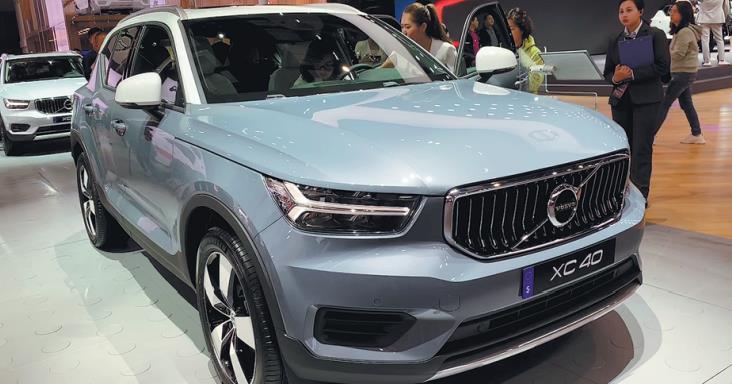 Dealers under pressure as customers disappear from showrooms
Automakers in China are canceling sales targets and offering subsidies to tide their dealers over during the novel coronavirus outbreak that has slashed traffic to showrooms across the country since late January.
The epidemic has killed more than 800 people and more than 37,000 are confirmed to be infected in China, which has made potential customers stay away from dealerships.
In a poll conducted by the China Automobile Dealers Association, dealers in the country predicted China's car sales to fall 50 to 80 percent this month compared to February 2019.
Some 70 percent of dealers polled said they had seen "almost no customers" since the end of January.
Volvo was the first to offer favorable policies to its dealers when it said on Tuesday that it will not set dealers' sales targets for February. Usually, carmakers will penalize dealers financially that cannot meet their sales targets.
Volvo also announced on the same day subsidies of up 10 million yuan ($1.42 million) to salespeople across the country whose wages are mainly composed of sales commission.
Many Chinese and international carmakers soon came up with similar or more generous policies.
BMW canceled dealers' sales targets in February and said the targets in March and the first quarter as a whole will be flexibly set.
Brands including Volkswagen, Ford and Hyundai have decided not to assess the sales performance of their dealers in the first quarter.
Hyundai has also canceled goals for direct dealer purchases from its car plants to prevent rising inventory and extended promotional policies.
Jaguar Land Rover has removed monthly sales targets for its dealers and offered subsidies on their inventory to alleviate financial pressure.
The China Automobile Dealers Association is asking banks to extend loans to dealers and offer more temporary liquidity support to help those who are "facing extreme liquidity pressure".
The association said on social media Thursday that auto sales and after-sales service "show a cliff-like decline" due to the extension of the Spring Festival holiday, travel curbs and other factors.
Industry executives said the epidemic was likely to wreak havoc on auto sales and production in the first quarter, but that it was too early to push the panic button.
Volvo said the coronavirus outbreak would affect first-quarter operations, but its CEO Hakan Samuelsson said he expected Volvo to recoup any lost sales and production over the rest of this year.
"We think the effect for the whole year will be relatively minor," he told Automotive News on Thursday.