Philip Morris charting new course, sans smoke
By Zhong Nan | chinadaily.com.cn | Updated: 2020-02-12 15:03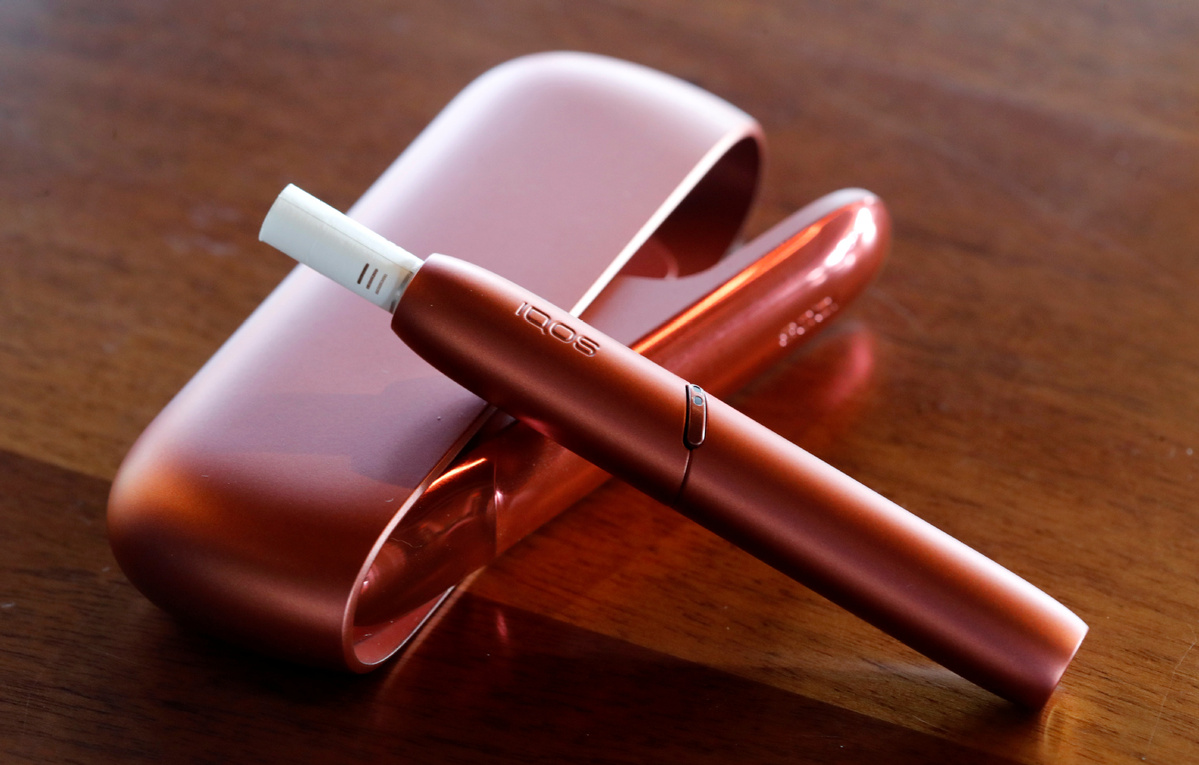 Philip Morris International, the world's largest non-governmental cigarette seller by sales revenue, has set a new course to focus on technologies that eliminate burning or combustion to cut harmful ingredients in cigarette smoke, a senior executive said.
Eager to pivot from cigarettes and toward new solutions, the firm has introduced iQOS -- which generates no combustion and no smoke -- into the market, and since 2014 it has developed a portfolio of science-backed, smoke-free products for consumers.
André Calantzopoulos, CEO of Launsanne-based PMI, said since tobacco control strategies in most countries focus on supply and demand measures intended to prevent initiation, reduce consumption and encourage cessation, they have resulted in a decline in smoking prevalence over the last three decades, but are unlikely to eliminate smoking altogether.
Based on population trends, the World Health Organization estimates there will be more than 1 billion smokers by 2025, about the same number as today.
"The totality of evidence shows switching completely to these products -- if they are produced according to appropriate quality and safety standards -- is less harmful than continuing to smoke," Calantzopoulos said, adding the group is building its future on smoke-free products as a better option for consumers who would otherwise continue to smoke. Its vision is these products one day replacing cigarettes.
About 14 percent of PMI's total net revenues to date comes from smoke-free products, driven primarily by iQOS.
More than 1 billion people worldwide smoke cigarettes, according to the WHO. Despite health warnings, campaigns to quit smoking and increasing tobacco control measures, this number will not significantly decrease in the coming years.
PMI, owner of 130 cigarette brands including Marlboro, a popular cigarette brand across the world, spent more than $6 billion on research and development over the last decade.
It plans to switch 40 million men and women who would otherwise continue to smoke, to smoke-free products by 2025.
"In five years from now, we want smoke-free products to be at least 30 percent of our total shipping volume," Calantzopoulos said.
The US company, supported by 77,000 employees across the world, believes rigorous science is at the core of its development and assessment of smoke-free products. It has adopted scientific methods that are being used in the pharmaceutical industry and has conducted over 340 case studies.
When asked how PMI cooperates with Chinese tobacco companies on these initiatives, the company said it welcomes any science and evidence-based innovation that has the potential to offer adult smokers who don't quit a better option.