Two or three words about my China
By Faruk Borić | chinadaily.com.cn | Updated: 2020-02-13 16:29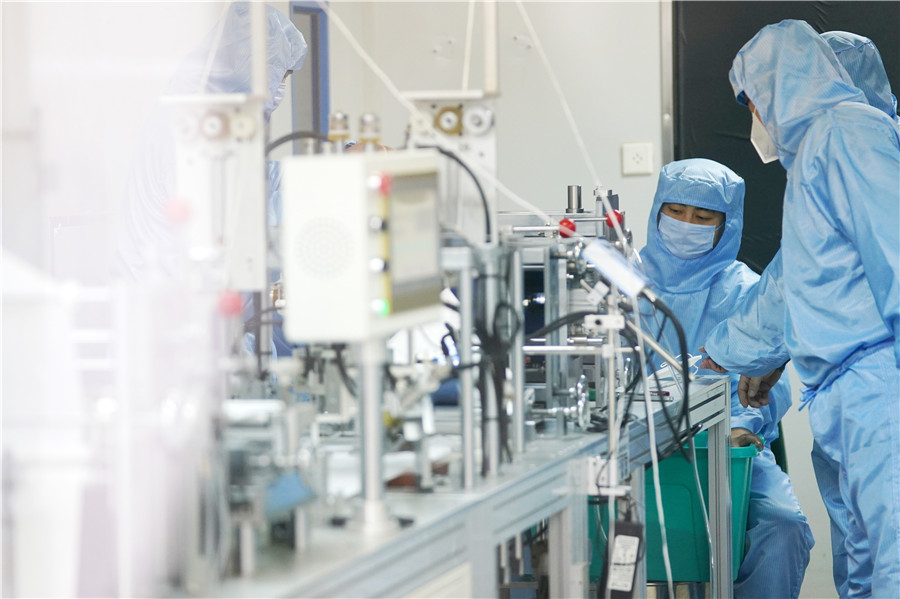 I have spent a good part of my career in the media, and my current job is closely related to journalism. So, I spend hours every day reading all that comes to my mind.

Starting with my first morning coffee until the last blink before bedtime I check what is new on the relevant domestic and international media as well as social platforms.

It often seems to me that this relationship is rather unnatural, and that we exaggerate, both myself and the media, which bombards me with all sorts of sensations, quite unnecessary for individual functioning, business success or progress of the society in which I live and operate.
For the past 15 days, the focus of the world public has been on China and the developments regarding the coronavirus epidemic.

Different media publishes information from different angles. Words of support come from all over the world, including Bosnia and Herzegovina (BiH).

The accident, on the other hand, has helped some media to grow canines and smell blood, and to show China once again in as negative a light as possible. As usual, what is happening in China, good or bad, has an impact on the whole world, and so has our reflection on our corner of Europe.
The coronavirus epidemic that has plagued China, the media and the public in BiH has been most intriguing when someone sensationally discovered that a bus with tourists from Wuhan was in neighboring Croatia and was "moving to BiH".

A sea of ​​texts and "research" followed: where the tourists were, whether they crossed the border, where they would stay, how long they would stay on their journey through BiH to another neighbor, Serbia, what the bus looked like and more.

It was not in the public interest but raised tensions. Bolder and less savvy media outlets have been developing blatant conspiracy theories as to why Chinese tourists have bypassed a city that, by the way, is not on the tourist route.

Those most prone to sensationalism and clickbait-editorialism have openly advocated forbidding the Chinese entry into BiH, using hate speech to sow fear and generate general panic and, to be precise, xenophobia.
Fortunately, these kinds of media are minor in appearance, but that doesn't mean they can't do harm.

The damage was seen in some comments on social networks popular in BiH, especially Facebook. Here, individuals went beyond the media and wrote such nonsense and untruths about China and Chinese culture that one wondered if it was realistic for people in the 21st century to be so blinded by irrational hatred.

Either way, the Chinese tourists and their buses have left and most BiH citizens have a bitter taste and a sense of shame. In this case, and in some others, Bosnia and Herzegovina has shown that it is not immune to Sinophobia.
In addition to this vocal minority, Bosnia and Herzegovina spoke in a friendly, reasonable voice about the accident.

BiH Ambassador to China Tarik Bukvic responded correctly in the first days after the outbreak of the epidemic, saying he should not pay attention to sensationalist news and spread panic.

In an interview with BiH media, Chinese Ambassador to BiH Ji Ping shared two very important pieces of data: That the death rate from the coronavirus is only 2 percent, which is much lower than similar epidemics in the past, and that the number infected outside China is only 1 percent which indicates that China has found the right strategy and kept the situation under control.

In addition, public figures sent words of support to Chinese President Xi Jinping and the Chinese people.

Responsible media, such as the majority in BiH, are professionally reporting on an epidemic whose peak, experts say, has already passed.
It's been over five years since my first stay in China, which I fell in love with, strongly, passionately and at first glance.

I was last there late last year, visiting Beijing, Shenyang and Jinzhou.

I have seen numerous old friends who are in business or privately related to Bosnia and Herzegovina, and I have met new people, equally numerous.

With many delicacies in Chinese dining, we talked for hours and nights about various projects of common interest to both countries, arranging visits to BiH, laughing and singing.

I went through what is said to be "half the world", but nowhere was I greeted with such honor, kindness and hospitality as in my China.
These days I interact with many of them, inquiring about where they are, what they are and how they are.

I see the seriousness of them all when talking about the problem, but also the absolute belief that the epidemic will be resolved as soon as possible.

I can't wait to see them in BiH and show you the best that BiH has to offer, including beautiful nature and friendly people.

I share the belief in the Chinese authorities' ability and commitment of the Chinese people to solve this problem as well.

And when all this is over, China will emerge stronger than ever.
The author is president of the China-BiH Friendship Association